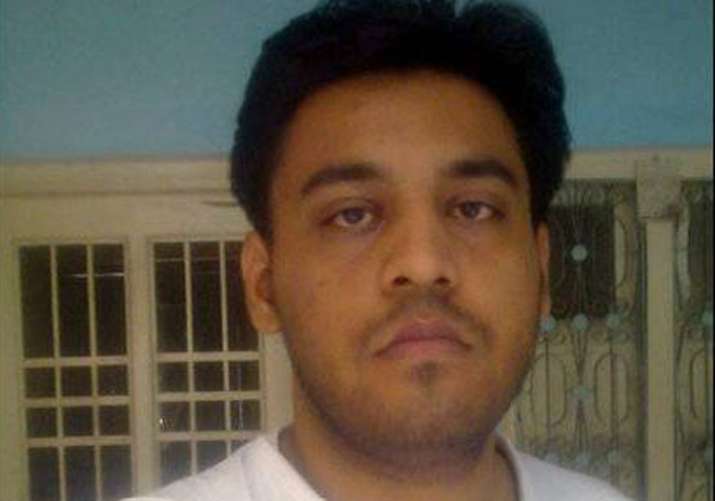 Najeeb Ahmed, the Jawaharlal Nehru University student who went missing from the campus over three weeks ago, was being treated for depression and obsessive-compulsive disorder (OCD), police have said, based on the prescriptions found in his hostel room. 
According to a report by India Today, Najeeb was prescribed with Flunil 20mg (used to treat OCD) and Zolfresh 5mg (sleep inducers) on August 27.  
Later in September, he was also prescribed the drug Lonazep which is used to treat fits, panic attacks and agoraphobia (fear of public places).  
The Delhi Police is in the process of reconstructing the psychological profile of Najeeb as investigators believe that he may have been emotionally disturbed.  
Police suspect that Najeeb may have left the JNU hostel voluntarily.  
"We are doing a meticulous reconstruction of Najeeb's personality and the incident. Our team is analysing his Whatsapp messages, SMSes, his call records and the people he used to interact with to gain an insight on whether he was an introvert or extrovert," said a senior police officer.  
Najeeb (27) went missing on October 15 following an on-campus scuffle allegedly with some members of RSS-backed (Akhil Bharatiya Vidyarthi Parishad) ABVP the night before.  
Najeeb's sister Sadaf rubbished allegations that he was mentally unstable and said efforts are being made to "defame" him instead of tracing him. 
"He had cracked university exams, he is a studious child. Do you think a person studying at such a prestigious institution can be mentally unstable? I request (all) that please don't defame him. He had sleeping problems that children who are studying often have due to pressure. He had no other problem," she said.  
Najeeb is a student of School of Biotechnology in JNU and a native of Badaun in Uttar Pradesh.  
"After a scuffle with ABVP members, Najeeb reportedly felt depressed and did not sleep a wink that night. He was so upset that he called his mother, crying, telling her that he would leave the hostel soon. His mother, who was aware of his condition, asked him to stay put till she reached the hostel," Hindustan Times quoted a police source. 
"His mother even called his roommate, requesting him not to leave Najeeb alone till she reached the hostel. Though his mother has refused that Najeeb was on medication for depression and had neurological problems, his doctor confirmed it," a police source said.
Najeeb's mother has confirmed that that she had spoken to him on the night of brawl and that she was sure that he did not leave the campus on his own.  
"I spoke to him at 11 PM, he wasn't depressed. He was waiting for me, he had called me up. He did not go anywhere on his own he has been kidnapped...I am sure about it," his mother Fatima Nafees said.  
The doctors have reportedly told police that he often spoke about leaving the hostel as he was unable to adjust in the environment and felt depressed.
Meanwhile, Najeeb's mother and other family members today met with Home Minister Rajnath Singh, who assured her of his intervention to find out the youth. 
Fatima Nafees and other family members urged the Home Minister to trace Najeeb. 
The Home Minister gave a patient hearing to Najeeb's mother and other family mothers and listened to all their grievances, official sources said.  
Singh told them that Delhi Police has set up a special team to pursue the case and he was personally taking stock of the progress in the probe.  
The Home Minister assured the family all kind of assistance, the sources said.  
SP MP from Badaun Dharmendra Yadav, who accompanied Najeeb's family, said the Home Minister has assured them that efforts are being made to trace him at the earliest.  
"If police are not able to trace him, we will approach court and raise the issue in Parliament," Yadav told reporters after the meeting.  
The family had met Delhi Police Commissioner Alok Kumar Verma and other senior officers, including special commissioners of police (Law & Order) North and South, joint commissioner of police (Southeast), who assured her of all the action in the matter.  
Eight special teams have been fanned out to various places where he has stayed and studied before JNU in order to talk to his teachers and friends to know whether he has been in touch with any of them or contacted them, he said.  
A special team is also doing technical surveillance of Najeeb's mobile phone and laptop to know about his interests and what he used to read on the internet, police said.  
We are also appealing to JNU students to assist us in our efforts in tracing Najeeb and sharing information about him, said Dependra Pathak, Delhi Police spokesperson and Joint Commissioner of Police (Southwest).  
Police will also be questioning members of JNUSU including its President Mohit Pandey in connection with this case.