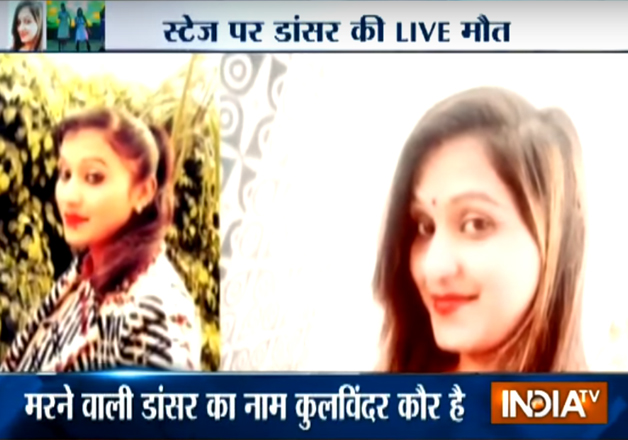 Punjab Police on Monday arrested all the four accused in connection with the murder of a 25-year-old pregnant dancer while performing at a marriage function on Saturday evening in Bathinda. 
The four arrested have been identified as: Lucky Goyal alias Billa (prime accused), Sanjay Goyal (weapon owner), groom's father Narinder Kumar, who booked the palace and the palace  owner Jagsir Singh.   
Earlier yesterday, the police had first arrested Sanjay Goyal and had recovered a 32 bore revolver and a 12 bore rifle from him.
According to the police, Suresh's friend Lucky Goyal, who is the prime accused, has no criminal background. 
On Saturday night Kulwinder Kaur (22) was shot dead on stage allegedly by an inebriated Billa after he was not allowed to dance with her troupe during the marriage function of a local commission agent's son in Maur here. 
A group of the groom's friends, who were allegedly drunk, were firing in the air and tried to come on to the stage to join the dancers, police said. 
On being prevented from dancing on stage, one of the men from the group, Billa, allegedly opened fire with his .12 bore gun, hitting Kulwinder in her head.
Besides, police have arrested the owner of the marriage palace, Jagseer Singh, for allowing use of weapons at the venue and a case has been registered against the groom's parents.
Carrying of weapons is banned under law during marriage functions and at marriage palaces.
In an incident last month, a self-styled godwoman, Sadhvi Dev Thakur, and her accomplices had gone on a firing spree during a wedding function near Karnal town in neighbouring Haryana, leaving a woman guest dead and two others injured.