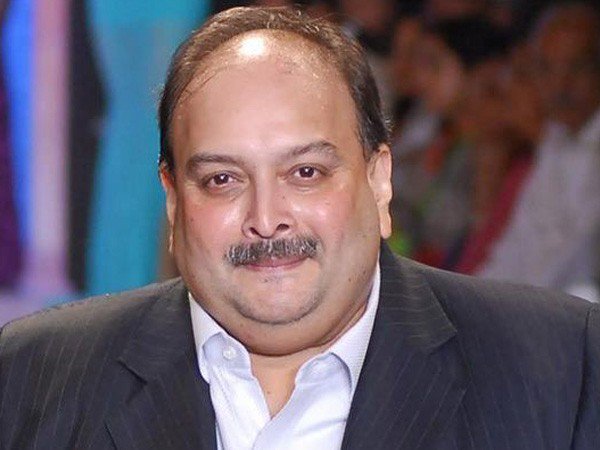 Fugitive businessman Mehul Choksi's counsel told a special Enforcement Directorate (ED) court on Saturday that his client was medically unfit to travel from Antigua to India to record his statement.
Sanjay Abbot, Choksi's counsel, told the court, "Presently he is not medically fit to travel. So his statement can either be recorded through video conferencing or ED officers can go to Antigua and record his statement or wait for three months if his conditions improve, he will come back to record his statement."
The court was hearing the Enforcement Directorate's application to declare Choksi as a 'fugitive economic offender", reported news agency ANI.
Choksi and his nephew Nirav Modi are under investigation by the ED and CBI for alleged fraudulent transactions worth over Rs 13,500 crore at state-owned Punjab National Bank (PNB). Choksi is a citizen and a resident of the Caribbean nation of Antigua and Barbuda. Nirav Modi is believed to be in the UK.
On May 29, the CBI had sent a request to the Interpol to issue a Red Corner Notice (RCN) against Choksi. Choksi challenged the request, citing the poor condition of jails in India, which he said violated "human rights conditions". The CBI then assured Interpol that Choksi was an "economic offender", and would be provided with the necessary protection.
In June, Choksi sought cancellation of the non-bailable warrant against him, citing "the recent trend of mob lynching", and said there was a threat to his life, due to which he could not travel to India.
Earlier this year, the ED had moved applications before a special court in Mumbai seeking confiscation of the attached assets of Choksi under the recently promulgated Fugitive Economic Offenders Ordinance.
The ED has so far attached Choksi's assets worth over Rs 2,400 crore under the Prevention of Money Laundering Act (PMLA). They include movable and immovable assets, diamonds, gold, and jewellery.
A PMLA court in Mumbai has also issued a non-bailable warrant against Choksi on the ED's request. The court is likely to decide on Choksi's pleas by next week.
However, Choksi has dismissed all allegations levelled against him by the ED  terming them "false and baseless." Calling himself a "soft target in a small country," Choksi had said that he was undergoing media trial in connection with the alleged $2 billion Punjab National Bank (PNB) fraud scam.
Choksi also held the public sector bank PNB responsible for misinforming the probe agencies, adding that it was unprecedented how his company came to a complete standstill without thorough investigation.