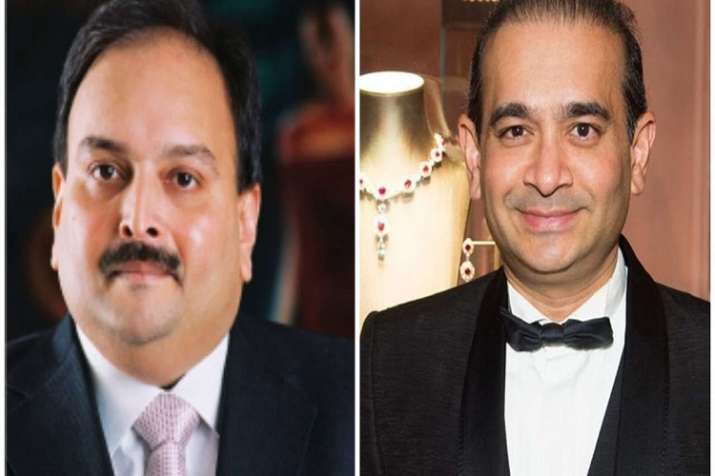 The war of words between the Congress and the Bharatiya Janata Party over extradition of fugitive diamantaires Nirav Modi and Mehul Choksi further intensified on Tuesday.
Congress alleged that the incumbent government has failed to take action against Nirav Modi and Mehul Choksi despite having information regarding the fraud. It accused the Modi government of leaving gaping holes in the repartriation of both Choksi and Modi and giving Choksi a clean chit that enabled to escape from the country early in 2018.
Referring to Choksi's remarks in a video interview wherein he had denied allegations of any wrongdoing, Congress spokesperson Randeep Surjewala said; "it is intriguing that Modi government allowed passport of Choksi to remain valid till 16 Feburary , helping him escape on January 4."
"Shocking details based on a parliamentary reply of 24 July as also details from Antigua's Citizenship By Investment Unit (CIU) have lifted the cover from the sins committed by every organ of the Modi government — Prime Minister's Office (PMO), Ministry of External Affairs (MEA), Central Bureau of Intelligence (CBI), Securities and Exchange Board of India (SEBI) — that facilitated and gave a 'clean chit' to Choksi. It also conclusively exposes the barrage of lies that ministers in the Modi government were trying to plant in the mainstream media," Surjewala said.
He said the PMO has admitted in the reply that the first report of action against Nirav Modi and Mehul Choksi was given to PMO by the finance department on 1 March.
He said Nirav Modi, also accused in the PNB bank fraud case, had escaped from the country on 1 January. "Complicity of PMO and the finance ministry in the escape of Nirav Modi and Mehul Choksi is thus writ large. Why did PMO wait till 1 March to get a report on fraud by Nirav Modi and Mehul Choksi? Does it not prove their complicity in the matter?" he asked.
Meanwhile, the BJP has refuted the scathing allegations and assured that the government will leave no stone unturned in taking stern action against fugitive economic offenders.
"Our government has formed laws – Fugitive Economic Offender Bill – to take strict action against Fugitive Economic Offenders. I assure you that our government will take action against the fugitives, that process is underway," Union Home Minister Rajnath Singh told reporters in Kanpur.
Rajnath Singh's comments came after Choksi, the maternal uncle of Nirav Modi, termed allegations levelled by the Enforcement Directorate as "false and baseless". "All the allegations levelled by the ED are false and baseless. They (the ED) have attached my properties illegally without there being any basis of the same," he said in an undated video made available to news agency ANI.
Nirav and Choksi are being investigated by Indian agencies after PNB complained against their companies, saying it had been cheated of Rs 13,600 crore through fraudulent LoUs and Foreign Letters of Credit. Both men left India this January, a few weeks before the scam came to light.