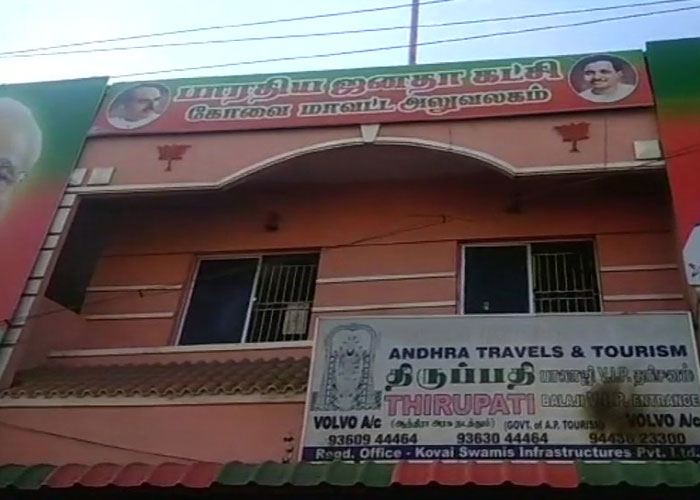 A petrol bomb was hurled at Bharatiya Janata Party (BJP) office in Tamil Nadu's Coimbatore on Wednesday. No casualty has been reported in the incident so far.
This comes hours after a statue of social reformer and founder of Dravidian movement EV Ramasamy "Periyar" was allegedly vandalised in Tamil Nadu's Vellore district.
As per initial reports, the miscreants threw the bomb at the party office at 4 am. No arrest has been made yet as the assailants are still unknown.
However, the incident has been caught on camera and the Coimbatore Police is looking for leads in the case.
#WATCH Coimbatore: A petrol bomb was hurled at BJP office earlier today #TamilNadu pic.twitter.com/hl3WRO0aB7

— ANI (@ANI) March 7, 2018
'Periyar' statue vandalised in Tamil Nadu, 2 arrested 
The incident, which the police claimed was perpetrated by two drunk men, assumed political significance as it came after a BJP leader indicated that statues of the rationalist leader could be the next to be pulled down after an iconic Lenin statue was razed by suspected BJP workers in Tripura. 
A senior district police officer said that two people, identified as Muthuraman and Francis, damaged the bust at Tirupattur in an inebriated state. 
The duo have been arrested, the police said, adding that while Muthuraman was suspected to be a BJP worker, Francis is believed to be a CPI activist.