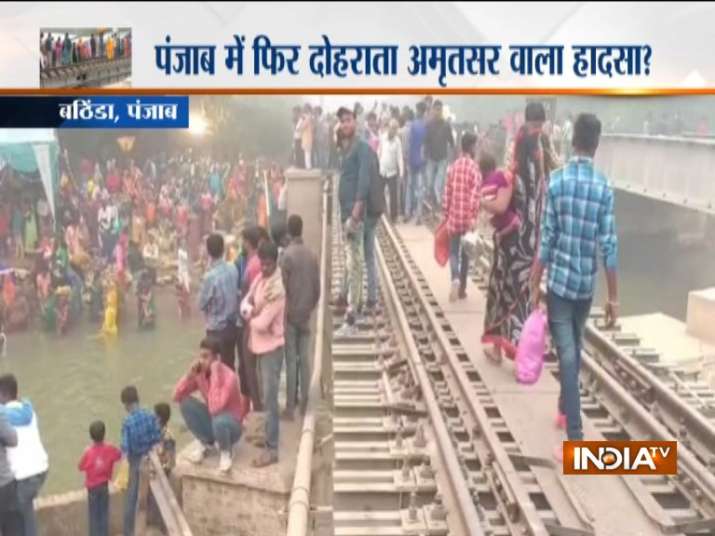 It seems people of Punjab have learnt no lessons from the tragic accident in Amrtisar that led to the death of over 60 persons recently who were watching "Ravan dahan" while standing on the railway track.
In Bathinda, scores of people celebrating "Chhath" festival were seen freely moving on railway tracks as if it was a road.
Many trains pass through this route in a day. However, these people were moving on the track, near Sarhind river in Bathinda, without any worries.
A railway track passes nearby the place the "Chhath" puja was organised. Those participating in this puja used the Railway bridge as a normal road. They included women, elderly people as well as kids. 
Watch: People celebrating 'Chhath' move freely on railway tracks in Bathinda