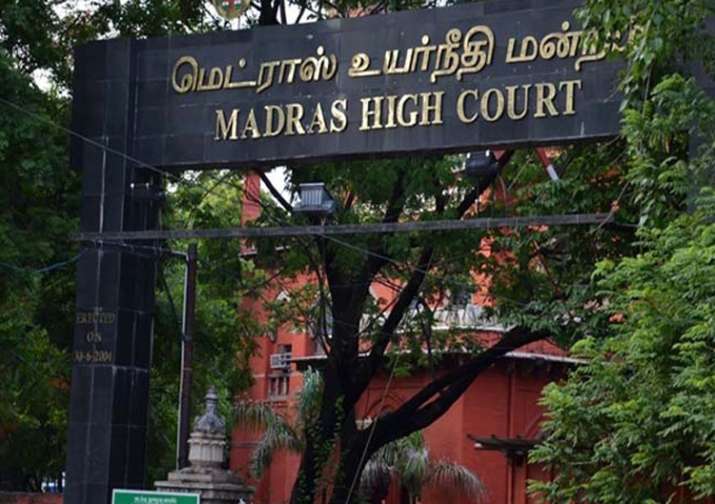 The Madras High Court today directed the Tamil Nadu Assembly Secretary to produce the video recording of the entire House proceedings on the day of the confidence vote to prove majority by Chief Minister K Palaniswami which was adopted amid unruly scenes. 
The court gave the direction while issuing notice to Assembly Speaker P Dhanapal, Chief Minister and others on a PIL by opposition DMK seeking to declare the confidence vote adopted on February 18 as null and void. 
The trust vote was won by Palaniswami by a 122-11 margin in the 234-member Assembly after the eviction of DMK MLAs and a walkout by its allies, amid stormy scenes during which mikes were uprooted, chairs toppled and sheets of papers torn. 
The video recording of the House proceedings on February 18 must be from the commencement till the end, the court said. 
The court had on February 22 directed the DMK to produce video clippings or any other recordings to substantiate its claim that the trust vote won by Palaniswami ministry was held in contravention of the assembly rules. 
When the petition filed by DMK Working President M K Stalin came up for hearing today, counsel R Shanmugasundaram informed the court that the petitioner had written to the Assembly Secretary seeking unedited video recordings of the entire House proceedings on February 18. 
However, they were informed that the video could be produced only if there was an official notice (from the court), he submitted. 
The Bench then directed the Assembly Secretary to produce the video recordings of the House proceedings and posted the matter to March 10. 
It also directed the petitioner to delete the name of former chief minister O Panneerselvam as a respondent. 
The bench issued notice to the other respondents -- the Assembly Speaker, the Chief Minister, Secretary to the Governor's Secretariat, Assembly Secretary and Union Home Secretary. 
In the petition, DMK had contended that the party MLAs were "illegally evicted" from the assembly when they sought a secret ballot on the vote of confidence moved by Palaniswami. 
On February 18, amidst chaotic scenes involving DMK which eventually led to eviction of its members enmasse, the Palaniswami government won the trust vote by the huge margin. The 11 votes were cast by rebel AIADMK leader and former Chief Minister O Panneerselvam and his supporters. 
DMK and Panneerselvam camp had pressed for a secret ballot on the motion of confidence, but it was rejected by the Speaker. 
DMK has 89 MLAs in the 234-member Tamil Nadu Assembly. 
(With PTI inputs)