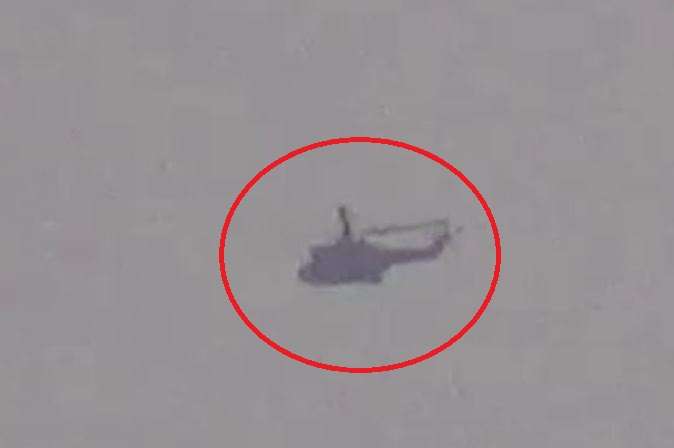 A Pakistani chopper came within 300 metres of the Line of Control in the Pakistan-occupied territory near Poonch sector in Jammu and Kashmir, official sources said. 
"The incident took place between 9.45-10 am today and it was in the general area Pallandri in PoK," Army sources told media.
There was no firing or hostile action by any side, they said. 
According to laid down norms by both the sides, rotary wing aircraft should not come within one kilometre of the LoC and fixed-wing aircraft should not be within 10 km of it. 
The helicopter later went back, the sources said. Although it was not a violation of airspace, but it was a breach of an understanding between the two sides, they added.
The sources indicated that the matter will be taken up with the Pakistani side. 
Meanwhile, sources in Jammu said that three helicopters were seen in the area and only one was spotted within the 300-metre distance from the LoC. 
The helicopters were spotted opposite Khari Karmara sector, they said. "The chopper (which came near the LoC) did not cross the boundary," they said. 
There has been a spurt in ceasefire violations by Pakistan along the LoC and International Border (IB) in Jammu and Kashmir which have left 21 persons, including 12 security personnel, dead and over 75 others, mostly civilians, injured this year.
(With inputs from agencies)
Visual of the Pakistan military helicopter which came up to 300 metres of the LOC near Poonch, but then returned. pic.twitter.com/yqyHBiEdwB

— ANI (@ANI) February 21, 2018
Watch video: Pak chopper comes near LoC in Poonch