Follow us on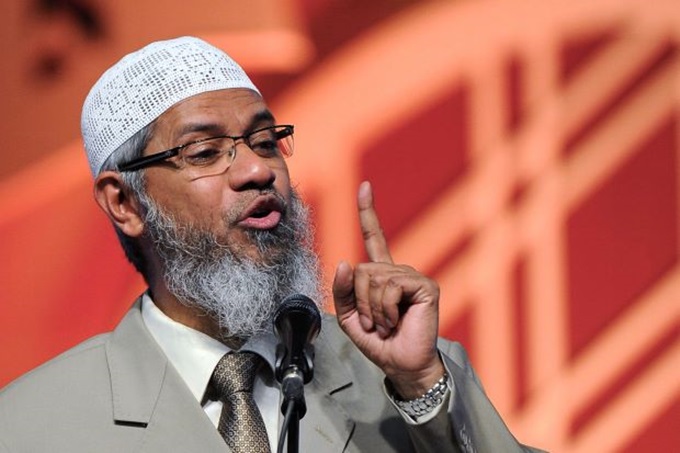 In what could spell more trouble for  Zakir Naik, the National Investigation Agency (NIA) may move to get a red corner notice issued against the controversial televangelist if he continues to avoid official agencies.
According to a report in Times of India, if Naik doesn't return, the authorities could issue a non-bailable warrant against him and get an Interpol red corner notice issued.
After the red corner notice, the authorities in Saudi Arabia, where the preacher is believed to be located, will have to hand him over to India.
The agency also wants to examine cases relating to 50 individuals who were allegedly drawn to violent extremism after listening to Naik's sermons.
The NIA is probing the funds received by Naik's organisations from different countries after the agency raided Naik's residence and premises of firms such as Harmony Media Pvt Ltd, which makes content for Peace TV.
After the IRF was banned by the Centre for five years as an unlawful association under UAPA, the Mumbai Police had on Thursday served a copy of the notification at the organisation's Dongri office.
NIA's Mumbai unit on Friday registered an offence against Naik and others under UAPA Sections 10 (Penalty for being a member of an unlawful association), 13 (Punishment for unlawful activities) and 18 (Whoever conspires or attempts to commit, or advocates, abets, advises or incites or knowingly facilitates the commission of a terrorist act or any act preparatory to the commission of a terrorist act) and Section 153(A) of the Indian Penal Code (Promoting enmity between different groups on grounds of religion and doing acts prejudicial to the maintenance of harmony).
After registering case against the 51-year-old Naik, IRF and others, NIA sleuths along with Mumbai police carried out searches at 10 places in the megapolis, including residential premises of some of the office bearers of the foundation, which was earlier put on restricted list by the Union Home Ministry for receiving funds from abroad. 
Naik, who has been staying in Saudi Arabia to evade arrest after his name surfaced during probe into the Bangladesh terror strike earlier this year, has been booked along with unnamed IRF officials under section 153-A of IPC (promoting enmity between different groups on grounds of religion and doing acts prejudicial to maintenance of harmony) beside various sections of UAPA.