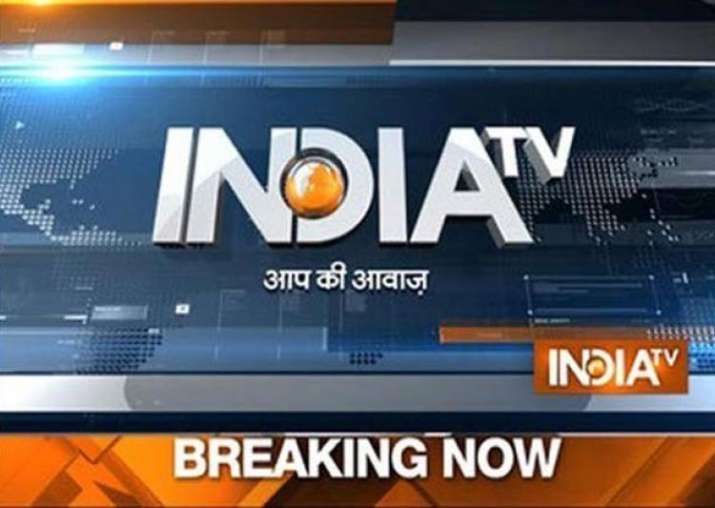 National News-
In I-Day speech, PM Modi backs 'freedom' in Balochistan, Pakistan occupied Kashmir
Prime Minister Narendra Modi on Monday came out openly in support of "freedom" for Balochistan and "Pakistan occupied Kashmir". Read More
Pakistan needles India again, invites New Delhi for talks on Kashmir
Two days after India said that it would only talk on "contemporary and relevant" issues with Islamabad, Pakistan officially invited New Delhi for talks on Kashmir saying it is the "international obligation" of both the countries to resolve the issue. Read More
CJI Thakur frowns over no mention of judges' appointment in PM's I-Day speech, says not afraid to 'speak my mind'
Chief Justice of India TS Thakur today expressed his disappointment at Prime Minister Narendra Modi's Independence Day speech, saying he was hoping that there would be a "mention on appointment of judges in his address". Read More
Modi effect: Pak government invites Baloch leaders for negotiations
In the backdrop of Prime Minister Narendra Modi's mention of Balochistan in his Independence Day speech and his recent call for exposing the atrocities of Islamabad in the region, the Pakistani administration and military leaderships have now invited self-exiled Baloch leaders for negotiations saying "dialogue is the only way to find a solution to all issues". Read More
Problem in 'nation's leadership' responsible for J&K situation: Mehbooba Mufti in her I-Day address
Jammu and Kashmir Chief Minister Mehbooba Mufti today said that guns cannot get justice and then went on to blame the 'national leadership' for all the problems the border state is facing today. Read More
International News-
Indians across the world mark Independence Day with fervour
Soaked in patriotism, hundreds of Indians today proudly marked the country's 70th Independence Day, as the tricolour fluttered and the national anthem reverberated at Indian missions across the world. Read More
US greets India on 70th Independence Day
Greeting India on its 70th Independence Day, the US today reaffirmed its pledge to working towards ensuring freedom and justice for "all within our great democracies". Read More
Business News-
GST to strengthen growth, make economy more predictable: PM Modi
Prime Minister Narendra Modi today said the Goods and Services Tax (GST), which will replace a raft of different central and state levies, will strengthen growth efforts and make economy more predictable. Read More
Fear of CBI, CVC 'bizarre': Panel asks banks to use wisdom while funding
A Parliamentary panel has asked lenders to take decision on financing of stressed assets as per their "own wisdom" and on the basis of the project's viability, after it found the banks working under the fear of CBI and CVC as "bizarre". Read More
Entertainment News-
Akshay Kumar wishes Independence Day to his fans with an 'unexpected' surprise!
Akshay Kumar is the most talked about actor in Bollywood these days. The actor is riding high after giving three successful movies in a year. Read More
Ranveer Singh's version of SRK's 'Tum Mere Saamne' is too cute to miss!
Bollywood actor Ranveer Singh recently took the social media with a storm when he shared his fan boy moment with superstar Akshay Kumar. Read More
Sports News-
Kidambi Srikanth enters quarterfinals of the men's singles badminton event at Rio Olympics
Kidambi Srikanth has had a rather easy ride at the Rio 2016 Olympics so far. He's won both his matches in straight sets after convincing and dominant performances. He beat Lino Munoz of Mexico 21-11, 21-17 in his opening match in the wee hours of the night in Brazil. In the next match, played on Sunday, he faced stronger resistance from Henri Hurskainen of Sweden in the second set but eventually won 21-6, 21-18 to keep himself alive in the competition and set up today's mouthwatering clash. Srikanth in the round of 16 takes on World No 5 Jan O Jorgensen of Denmark.
Rio 2016: Sania Mirza breaks down after loss, says may not play next Olympics
Sania Mirza broke down in front of the media after losing the mixed doubles tennis bronze medal play-off here with her partner Rohan Bopanna, and raised doubts if she would be playing at the next Olympics in Tokyo. Read More
Romance in Rio: Chinese diver receives marriage proposal from boyfriend at podium after winning silver medal
Minutes after landing a silver medal in Sunday's women's 3-metre springboard event, China's He Zi got an even bigger surprise – an engagement ring. Read More