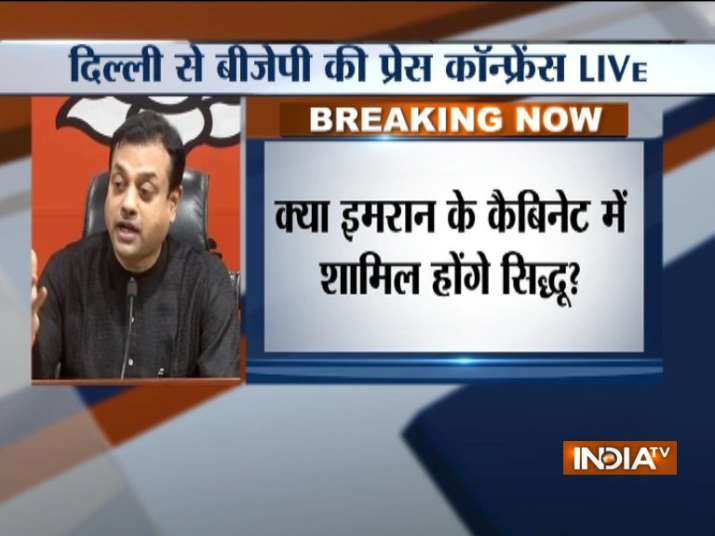 Navjot Singh Sidhu should get himself inducted in Pakistan's Cabinet as he repeatedly exudes his love for the country, said BJP spokesperson Sambit Patra on Sunday, taking a jibe at Sidhu over media reports stating that the Punjab minister at a festival in Kasauli recently said he can relate to Pakistan more than South India.
Addressing a press conference in Delhi, Patra said this is the "conspiracy" of the Congress government to divide the nation of the lines of north and south parts of the country.
"The kind of love he (Sidhu) exudes for Pakistan, the only advice which we can give is Sidhu please proceed to become a part of Imran Khan's cabinet," Patra told reporters.
"Repeatedly engaging with Pakistan shows a conspiracy. It depicts his mentality to divide north and south India and that is a strategy being followed by the whole of Congress," he said.
Sidhu on Saturday had said he feels more comfortable in Pakistan than in South India.
The Punjab minister was speaking at the seventh Khushwant Singh Literature Fest in Himachal Pradesh's Kasauli and said "If I go to Tamil Nadu, I don't understand the language. Not that I don't like the food, but I can't take it for long. That culture is totally different."
"But if I travel to Pakistan there is no such difficulty. The language is the same...everything there is just amazing," he added.