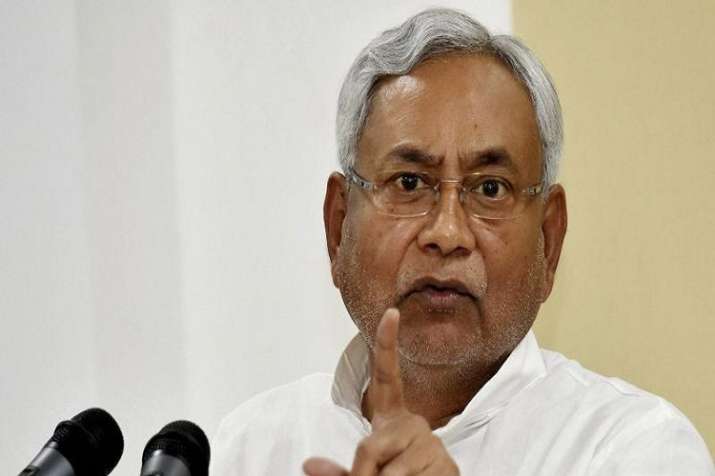 Bihar Chief Minister Nitish Kumar on Thursday recommended a probe by the Central Bureau of Investigation (CBI) into the alleged rape of 29 girls at a state-funded shelter home in Muzaffarpur. The CM has directed the Chief Secretary, Principal Home Secretary and DGP to take necessary action in this regard.
Terming the incident "deplorable", the decision to handover the case to the CBI was taken to prevent rumour-mongering in the state, an official release said.
Medical examinations of 29 of the 42 shelter home inmates confirmed that they were sexually exploited, state Director General of Police KS Dwivedi had said.
"Chief Minister Nitish Kumar has directed the Chief Secretary, Director General of Police and Principal Secretary (Home) to immediately hand over the case to the CBI," it said.
"A deplorable incident has taken place in Muzaffarpur, where the police have been carrying out a diligent investigation. Although the government was committed to conducting an impartial probe, the decision for handing over the probe to the CBI has been taken to dispel the 'bhram ka vatavaran' (environment of rumours) that was being created," the release said.
Meanwhile,  Nitish Kumar's former deputy and Rashtriya Janata Dal leader Tejashwi Yadav posted a poem on his Twitter page urging the Bihar CM to speak up over the issue. "Either protect us (women) or leave the chair," Tejashwi said in his Hindi poem while stressing on the 'poor' law and order condition in the state.
माँ बेटियों की गुहार
मुँह खोलो नीतीश कुमार

हमपे हो रहा है अत्याचार
कहाँ छिपे हो नीतीश कुमार

शर्मसार हो रहा बिहार
कुर्सी छोड़ो नीतीश कुमार

भयभीत बेटियाँ करे पुकार
कुर्सी छोड़ो नीतीश कुमार

रक्षा करो या कुर्सी छोड़ो।#CycleMarch4Girls to save dignity of daughters https://t.co/sM8j66pCIN

— Tejashwi Yadav (@yadavtejashwi) July 26, 2018
Opposition parties in the state, while demanding a CBI inquiry, had alleged that the state government was baulking at handing over the matter to the central agency as it wanted to "shield" some of the key accused who were said to be close to the ruling dispensation.