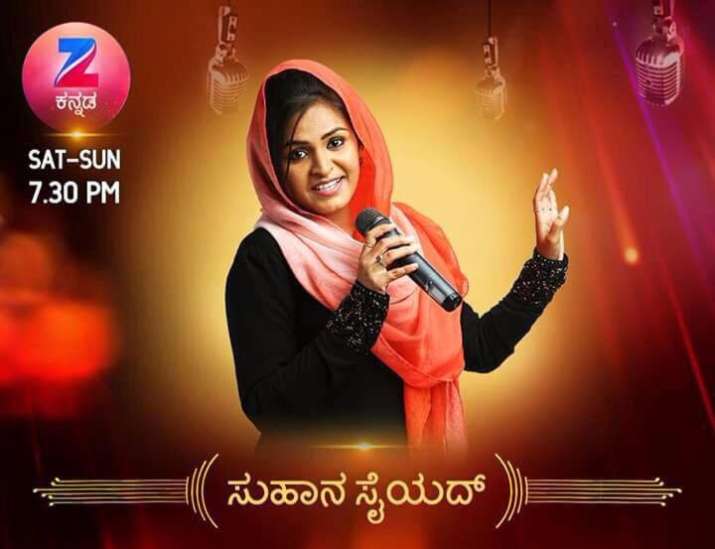 Suhana Sayeed, a singing reality show contestant from Shimoga in Karnataka, is being trolled incessantly on social media for singing a Hindu devotional song on a TV show.
 
The singing sensation on a Kannada singing reality show, in one of her performances, sang a Hindu devotional song, recently. And ever since then, the hell broke loose.
 
Even though the judges appreciated her performances, she is being subjected to massive trolling on social media platforms.
 
A Facebook page called Mangalore Muslims started a troll calling her 'a disgrace to the Muslim community'. They even said that 'the girl has maligned the Muslim community by singing before men', and above all, singing a Hindu devotional song.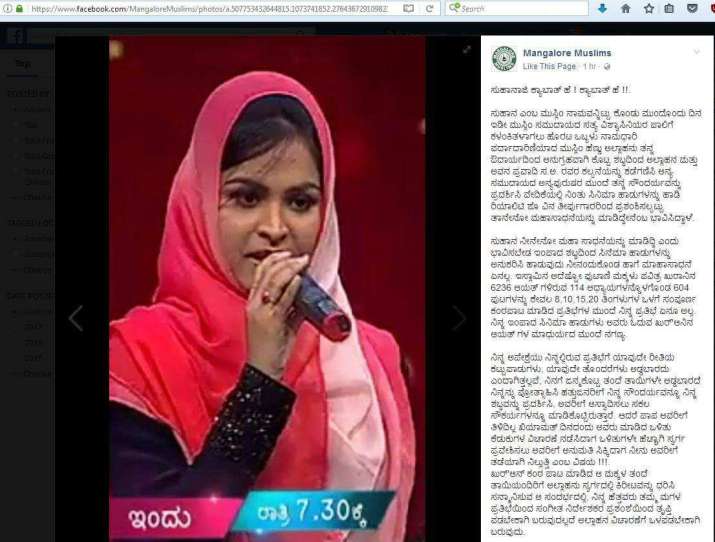 'Your parents will not go to heaven (Jannat) as you have exposed your beauty to other men'.
 
Stop wearing the pardah as you don't how to respect it," read a comment on the page. "You have not achieved a great feat. People who learn the Quran in six months are the real achievers.
 
Suhana Sayeed's performance, however, was appreciated by the judges on the show . In fact, one of the judges, Kannada music director Arjun Janya said that she came out as a symbol of unity, and showed to the world that all the religions can remain in peace and harmony by the means of the music.
 
Many people came out in support for Suhana and have shunned the trollers right back. Supporters of Suhana are filing a complaint against the trollers for inciting hatred amongst the communities but also intimidating a law-abiding citizen.