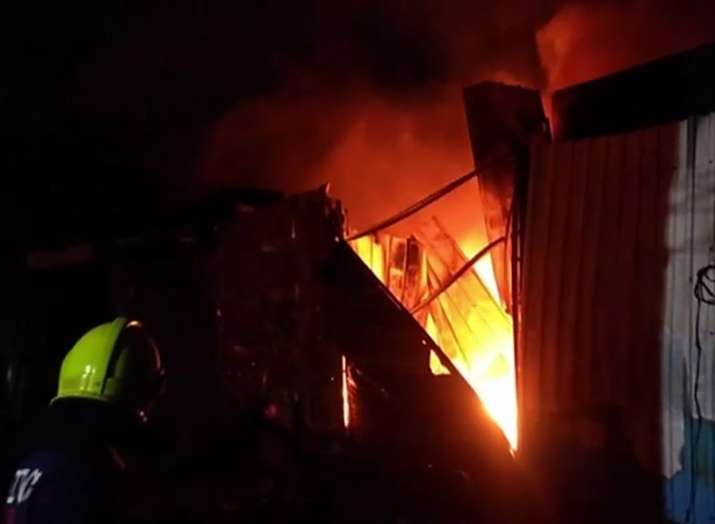 A fire has been reported at a multi-storey building in Mumbai's upscale Nariman Point area. According to reports, fire has been reported on the second floor of Mittal Court building.
Four fire tenders are at the spot trying to control the blaze. No report of anyone being injured in the fire has been received so far. 
On June 13, a fire broke out in an apartment tower that has the residence and office of Bollywood actress Deepika Padukone.
Deepika was not in the 34-storey Beaumonde building in Prabhadevi area, when the fire broke out on the top floor.
Deepika lives in one floor of the building and has an office in another but both were unaffected by the fire.
Earlier this month, a major fire broke out in an old building in South Mumbai. A part of the collapsed injuring two fire brigade personnel.
The fire brigade personnel were injured when a portion of the building, called Kothari building (also known as the Light Of Asia), collapsed during the fire-fighting operation.
In December last year, 14 people, most of them women, were killed in a major fire that engulfed a rooftop pub hosting a birthday party in a posh Mumbai locality.
The fire, which also injured 21 people, started after 12.30 am in the "1 Above" pub on the terrace, and spread to Mojo pub on the third floor one level below in Kamala Mills compound in Lower Parel area.