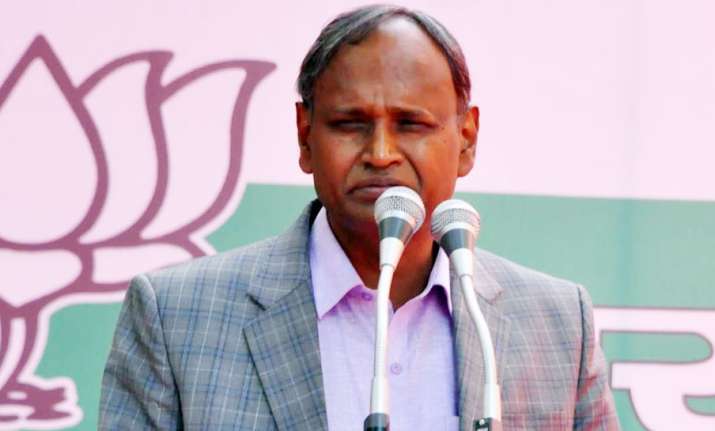 BJP Dalit MP Udit Raj has criticised his own party over alleged mishandling of Dalit issues. According to reports, the MP has claimed that his party's Dalit MPs have failed to fulfill their duty of representating the community in the government.
The leader has reportedly alleged that there is a huge communication gap between the ministers and the Dalits they represent, and that the time has come for the BJP leadership to take a call on them.
Raj has also hit out at the Dalit ministers in the Modi government, accusing them of shirking their duty towards the community and forgetting their roots. This is why the Dalit community has turned against the BJP, a report in The Print said.
"Why are Dalit leaders made ministers and MPs? Just to enjoy the fruits of the post? They are given a post to go to these communities and benefit the party. Why are they not performing their duties? These ministers should be asked why they are holding these posts. I don't think they feel related to the community.
"They are leaders because of the influence of the party, the RSS and local leaders. They are being parasites, and should leave these parasitic tendencies. Party leaders should take a call on them," the online site quoted him as saying.
According to the report published in Asianage, commenting on Dalit cabinet ministers, the BJP leader compared them with parasites. He also accused them of ignoring the community.
It may be mentioned that prominent leaders in BJP are against Raj's renomination from North-West Delhi Lok Sabha constituency. When questioned about the chances of the party taking action against him, the MP said that he is not saying anything against the party. He also made it clear he is not leaving BJP.
The leader further alleged that no one listens to him in the party.
Interestingly, it is not the first instance that a BJP Dalit MP has spoken against the party. In April this year, four BJP Dalit MPs from Uttar Pradesh either resigned, threatened to resign or expressed dissent with the perceived anti-Dalit stance of the party. The statements had come soon after pan-India protests against the dilution of SC/ST Act.