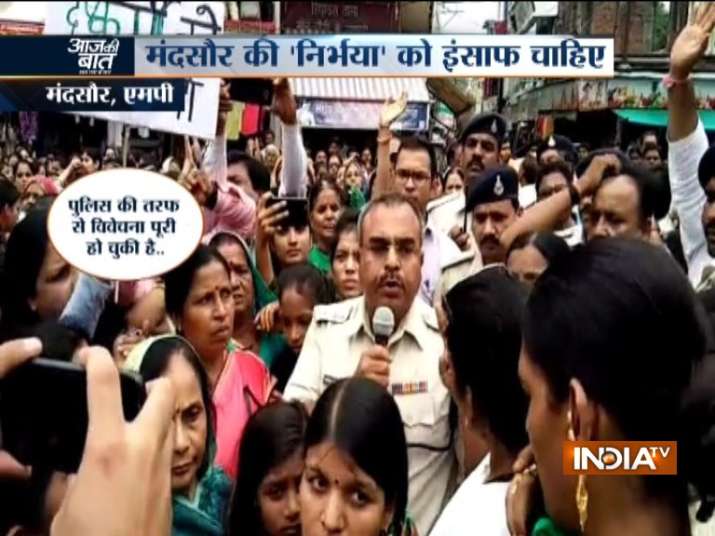 Both the accused in Mandsaur gang-rape case have been arrested by the Madhya Pradesh Police.
While 24-year-old Asif was arrested on Friday, 20-year-old Irfan alias Bhaiyu was arrested on Wednesday night in this case that relates to the abduction and rape of an eight-year-old girl on June 26. 
According to additional superintendent of police S S Kanesh, Irfan had named Asif as his accomplice in the heinous crime.
Asif, a construction worker, admitted to raping the girl, Kanesh added. 
He was booked under relevant sections of the IPC and the Protection of Children from Sexual Offences (POCSO) Act. Further investigation was on, the ASP said. 
Meanwhile the residents of Mandsaur on Friday took to the streets to register their protest against the heinous crime.
The protestors demanded death sentence for the culprits in this case.
Meanwhile, Madhya Pradesh  Chief Minister Shivraj Singh Chauhan on Friday said that this case will be heard in a fast-track court. He also assured that the state government will ensure that the culprits are awarded death sentence in this case.
The minor was abducted while she was waiting for her father outside her school on Tuesday. After being raped, the accused slit her throat with a knife and left her to die, police said. 
Following a complaint by the victims' parents, she was found lying unconscious in bushes in the Laxman Darwaja area. Medical examination confirmed that she was sexually assaulted, they said. 
Doctors yesterday said that she was undergoing treatment and was out of danger. 
Watch Video: Residents demand death sentence for culprits in Mandsaur rape case