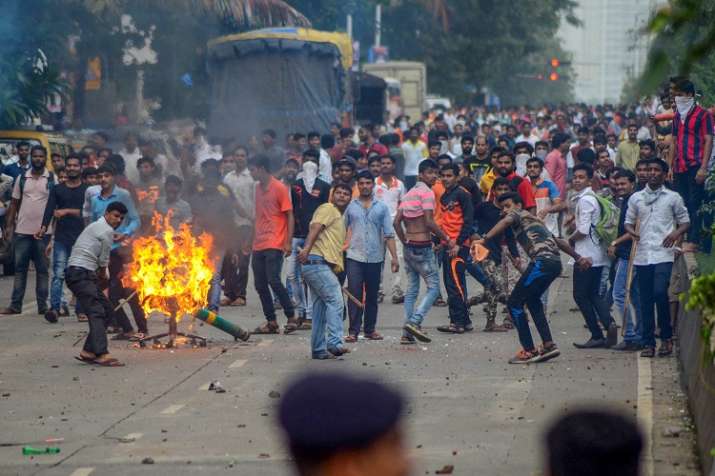 Maharashtra government has reportedly accepted the demand for reservation raised by Maratha groups. The decision was taken after Chief Minister Devendra Fadnavis' two-and-a-half hours long meeting with dignitaries of the Maratha community from different areas at Sahyadri guest house. After the meeting the government and the Maratha community issued a joint statement.
The government has reportedly assured the community to provide a reservation 'which the court cannot reject'. 
The civil representatives and the government appealed to the people of the Maratha community to not chose suicides and other violent means to stage protests for reservation. 
Apart from the CM, the meeting was attended by Cabinet Minister Chandrakant Patil, Vinod Tawde, Subash Deshmukh, Shiv Sena minister Eknath Shinde, Vinayak Mete, film personality Amol Kohle, Nitin Chandrakant Desai, retire judge BN Deshmukh, AH Sakunkhe and historian Pandurang Balkavde, apart from two dozen other representatives of the community.