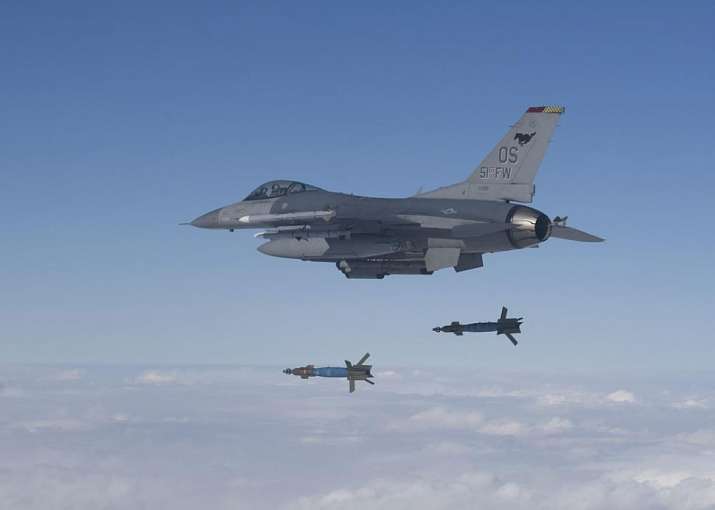 Lockheed Martin is planning to manufacture the wings of its F-16 fighter aircraft in India, news agency IANS reported.
The US aerospace major has said that it plans to produce the F-16 wings in partnership with Tata Advanced Systems (TASL). 
The company, however, made it clear that the production of F-16 wings is not contingent on the central government selecting the aircraft for the Indian Air Force (IAF).
Lockheed Martin plans to manufacture the fighter aircraft's wings at the Hyderabad facility of TASL and it will then be supplied globally. 
Lockheed Martin Aeronautics' Vice President of Strategy and Business Development Vivek Lall said at a media briefing here that the production is likely to start by late 2020.
"Building F-16 wings in India is a natural next step that builds on our successful partnerships with Tata on the C-130J (airlifter) and S-92 (helicopter)," Lall said.
Currently, the wings are built in Israel.
Regarding the status of the proposed sale of F-16 to the Indian Air Force, Lall, said: "Our proposed F-16 partnership with India stands firm. We recently submitted a comprehensive, fully compliant 600-plus page RFI response to the Indian Air Force."
The company has already proposed to the government that if the Indian Air Force buys the F-16 then it will exclusively build the aircraft in the country and also export from here. 
In addition, Lall said that exclusive F-16 production would integrate India into the $165 billion fighter aircraft sustainment market.
(With IANS inputs)