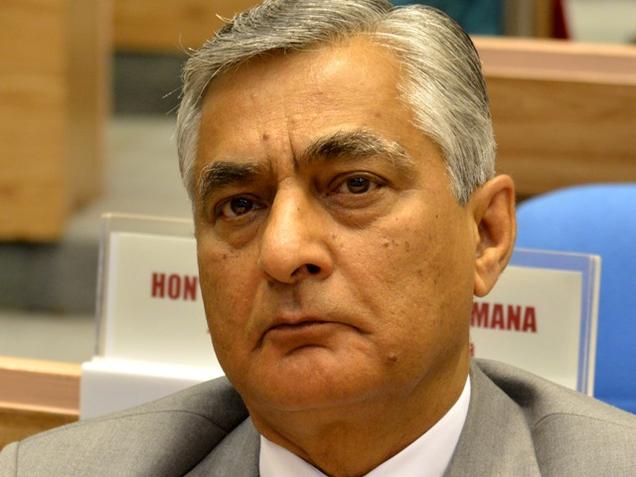 In a bid to reduce the huge backlog of cases, the Chief Justice of Calcutta High Court has written to the Chief Justice of India TS Thakur seeking appointment of three retired judges besides proposing the name of a judge who is due to retire in February next year. 
Chief Justice Girish Gupta has written to CJI seeking appointment of three ex-judges of the High Court and a sitting judge following his retirement in a few months, to reduce the huge backlog of cases pending before it, a senior high court official told PTI here. 
Calcutta High Court, the oldest high court in the country, at present has 39 judges, while the sanctioned strength of the court is of 72 judges. 
Justice Gupta has proposed the names of retired justices Ashok Das Adhikari, Soumitra Pal and S S Sadhu for appointment at sittings of Calcutta High Court, the official said. 
He has also proposed the name of Justice Indrajit Chatterjee, who is due to retire in February, 2017, for being appointed at such sittings following his superannuation, he 

said. 
Article 224 (A) of the Constitution provides for appointment of retired judges at sittings of High Courts. 
It provides that the Chief Justice of a High Court, for any state may at any time with the previous consent of the President, request any person who has held the office of a judge of that court or of any other high court, to sit and act as a judge of the high court for that state. 
Article 224 (A) also provides that every such person so requested shall, while so sitting and acting, have all the jurisdiction, powers and privileges of, but shall not otherwise be deemed to be, a judge of that high court. 
The tenure of the appointee would be for two years or till he or she reaches the age of 65 years, whichever is later, the official said. 
"There is a backlog of nearly three lakh cases before the court, which need to be reduced as far as possible," Calcutta High Court Bar Association president Suranjan Dasgupta said. 
Welcoming the move to increase the strength, Dasgupta said, "This is in the interest of both the legal fraternity and the litigants." 
(With PTI inputs)