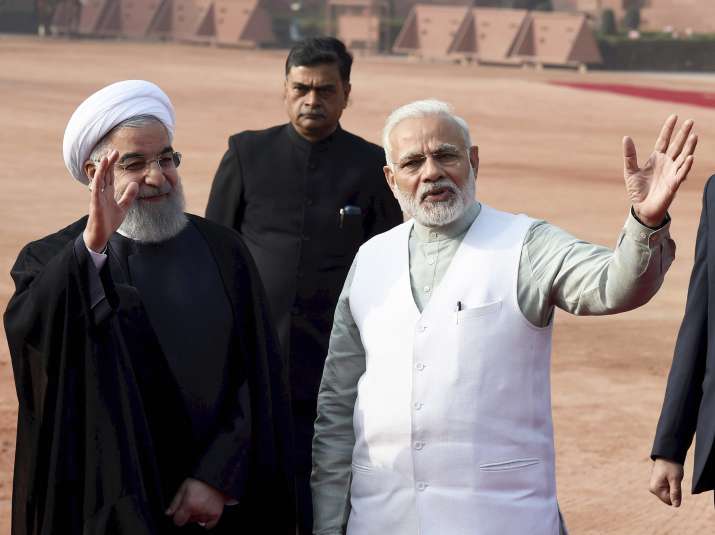 On his first visit after assuming office in 2013, Iranian President Hassan Rouhani is expected to hold talks with Prime Minister Narendra Modi on trade, security and connectivity, including the strategically-important Chabahar port. 
A number of agreements will be exchanged between India and Iran in a ceremony on Saturday. The two sides are looking at inking a number of pacts in several key areas apart from exploring the scope of cooperation in fields such as health and traditional medicine during Rouhani's three-day India trip.
Rouhani will attend a business event in New Delhi and also participate in Observer Research Foundation Lecture today. 
On the last day of his India-visit, the Iranian President will also meet President Ram Nath Kovind and Vice President M Venkaiah Naidu. Later in the day, Rouhani will grace an Indian Parsi Community Event at Hotel ITC Maurya in New Delhi. 
Meanwhile, Iran has expressed willingness to share its vast oil and natural gas resources with India for the prosperity of its people and offered to simplify visa norms to strengthen the relations between the two countries. 
Earlier today, Rouhani met with External Affairs Minister Sushma Swaraj. He inspected the guard of honour at the Rashtrapati Bhawan on Saturday. Later, he laid a wreath at Rajghat to pay tribute to Mahatma Gandhi.
He arrived in Delhi from Hyderabad on Friday.
The Iranian President addressed a congregation of Muslims after performing Friday prayers at the historic Makkah Masjid in Hyderabad.