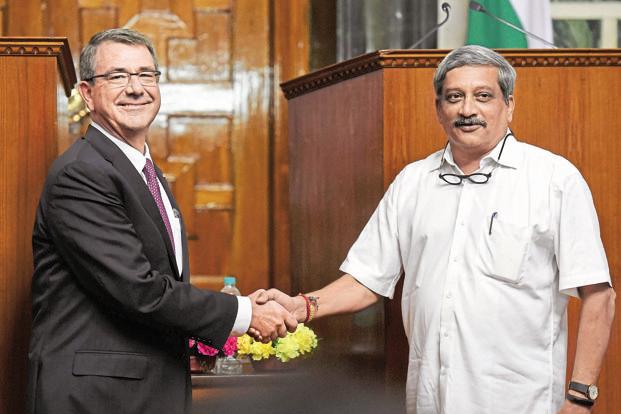 Signed about seven months ago, the extravagantly publicised logistics pact between India and the US, which will allow reciprocal access to each other's military bases for refuelling, repair and maintenance of warships and aircraft, is yet to come into force. 
According to a Times of India report, the reasons behind the delay in the Logistics Exchange Memorandum of Agreement (LEMOA) from becoming operational include slow decision making, bureaucratic bottlenecks and complex accounting procedures, more from the Indian side than US. 
However, the report cited sources saying that the Indian defence ministry was "now close to finalising the intricate accounting procedures" under which the two militaries will provide each other with logistical support on "equal-value exchange and reimbursable basis".
Working out the operational details and submitting its "points of contact" list to India was much easier for the US, which has similar pacts with its allies and others. 
On the other hand, India, with different budgets and accounting procedures for the Army, Navy and IAF in the absence of unified commands, has found the going difficult since the LEMOA was inked on August 29 last year. 
"The complex arrangement on how India will pay had to be worked out. But it should now be finalised and approved in a month or so," a source was quoted by Times of India as saying. 
But the Narendra Modi-led Centre government, wary of being accused of compromising India's traditional strategic autonomy, has taken pains to repeatedly stress that LEMOA will not entail any basing rights or permanent stationing of US troops on Indian soil.