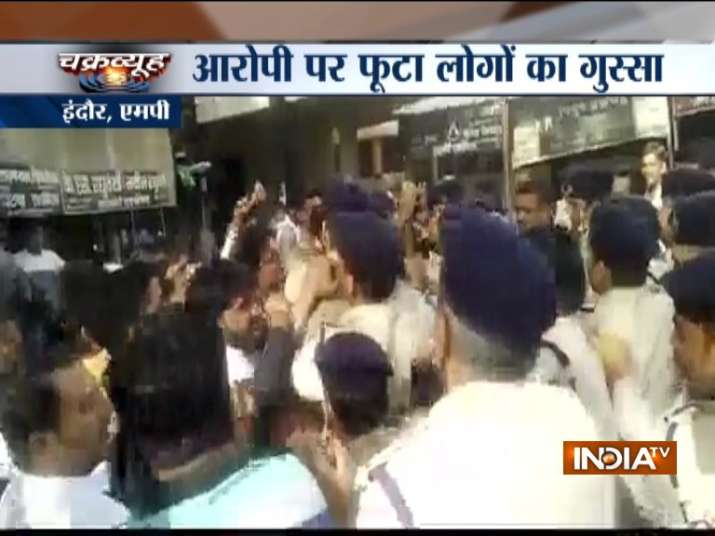 Outraged over the rape-murder of a four-month old infant in Indore, people thrashed the accused man when he was being taken to a magisterial court on Saturday.
This came at a time when Kathua, Surat and several other rape cases have taken the country by a storm, following which the government today gave its nod to an ordinance allowing courts to award death penalty to those convicted of raping children up to 12 years of age. 
Reports say that the accused abducted the girl while she was sleeping under an open space near the historic Rajwada Palace. CCTV images show he carried the baby on his shoulder and took her to the basement of a commercial building, around 50 metres away from where her family was sleeping.
After raping the child, he threw her on the ground from a height and she died, a police official said. 
Her body was found in the basement yesterday afternoon. 
WATCH FULL VIDEO: