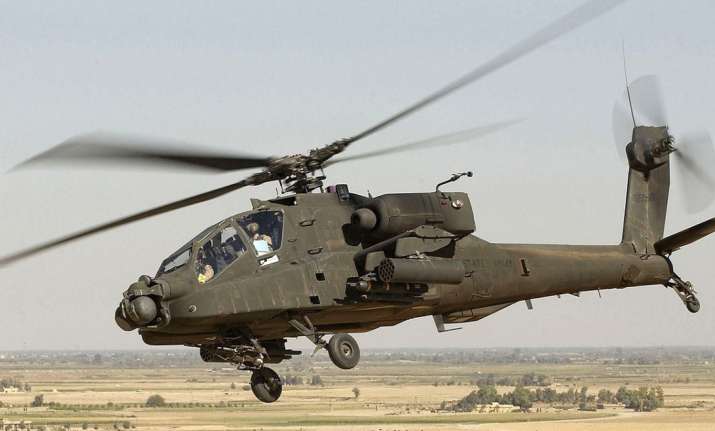 The Defence Acquisition Council today cleared a long pending proposal to procure six Apache attack helicopters for the Indian Army at a cost of Rs 4,168 crore, official sources said. 
The go ahead was given at a meeting of the Defence Acquisition Council (DAC) chaired by Defence Minister Arun Jaitley. 
This is the first time the Army will get attack helicopters. 
The AH-64E Apache helicopters will come with associated equipment including spares, training and ammunition.
The DAC also cleared a proposal to procure two gas turbine engines for naval ships at a cost of Rs 490 crore, sources said. 
The gas turbines for two Grigorovich class ships, being built in Russia for India, will be bought from Ukraine. 
(With agencies)