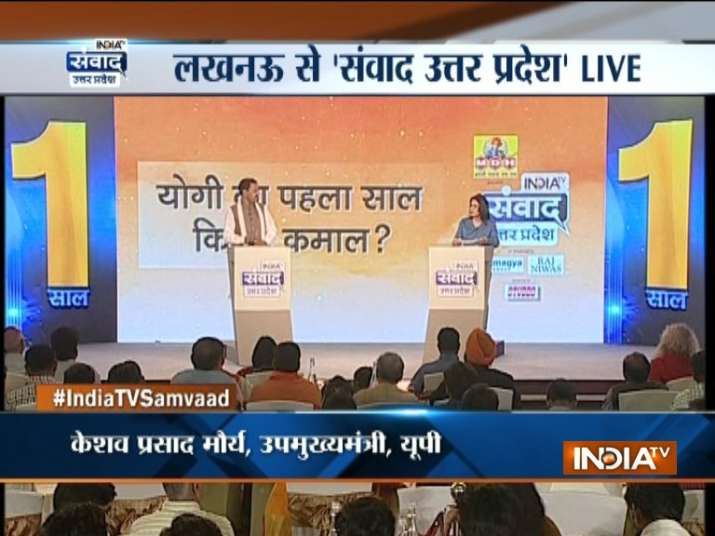 Uttar Pradesh Deputy Chief Minister Keshav Prasad Maurya on Tuesday said that he is confident that the Bharatiya Janata Party (BJP) will again create history by winning Phulpur bypolls. Speaking at the India TV Samvaad, Maurya said that those parties who are thinking of their victory should give it a second thought.
The Uttar Pradesh deputy chief minister even added that those who are trying to halt the saffron party's pace will not be able to succeed as the people of the country have full faith in PM Narendra Modi.
Hitting out at the Samajwadi Party, Maurya said "What the Yogi government has done within a period of one year was not done by SP government in five years.
ON YOGI ADITYANATH'S BJP GOVERNMENT:
"Uttar Pradesh Chief Minister Adityanath is concerned for the poor and deprived sections of the society, he always works for the welfare of all", Maurya said.
"All decisions taken for Uttar Pradesh are taken by chief minister", Maurya added.
ON RAM MANDIR VERDICT:
The UP deputy chief minister said, "I personally believe that the Ram Mandir will be constructed in Ayodhya however, the Supreme Court is yet to pronounce its verdict on the same."