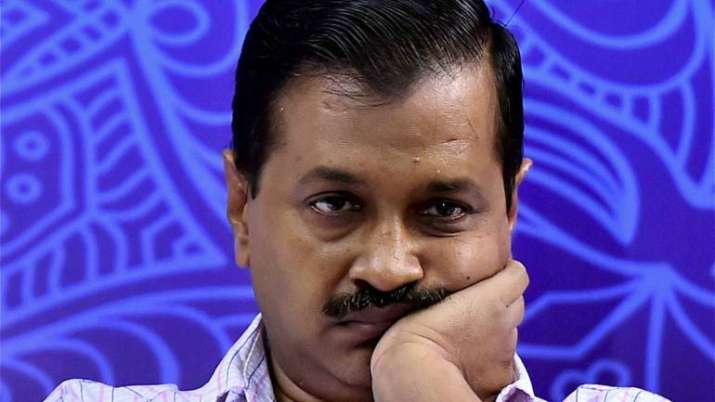 In an open letter to people to Delhi, Chief Minister Arvind Kejriwal on Saturday made a case for his demand for full-statehood status to the national capital.
Kejriwal, in his letter, urged the residents of Delhi to fight for the future of their children. 
Kejriwal's open letter comes a day before he is to address AAP workers at Indira Gandhi Indoor Stadium on the issue. The Aam Aadmi Party chief returned to Delhi today after a 10-day naturopathy treatment at an institute in Bangalore. 
Speaking on his government's resolution adopted in the assembly seeking full statehood for Delhi, Kejriwal said both the BJP and Congress have "betrayed" the people of Delhi. 
"Before elections, the parties in their manifestos would promise giving full-statehood status to Delhi, but none have done anything in the past 20 years on the issue," he said in the letter posted by AAP on its official Twitter handle. 
Kejriwal said the LG takes decision on issues related to the welfare of Delhiites despite the people electing a government that, he added, does not have any power which only implies that the value of the vote of Delhiites is "zero". 
This, he said, was a humiliation of Delhiites as they want CCTV cameras installed in the national capital. They want mohalla clinics, schools and ration but the LG will not allow all these happen, he said referring to the alleged roadblocks created by the LG office in implementing his government's programmes. 
Kejriwal alleged that even the British had not exploited the people of Delhi the way the central government was. 
Every year, Rs 1,30 000 crore is being collected by the Centre from Delhiites as income tax, he said. Out of that amount, only Rs 325 crore is being invested to develop Delhi, he said and asked if the people of Delhi will continue to suffer and remain silent. 
He urged the central government to return at least 30 per cent of the money so that his government can build houses for every Delhiite over the next five years. 
He also asked for full statehood to Delhi so that 80 per cent reservation in jobs can be ensured to the young people. 
Giving full statehood to Delhi will also help the AAP government in building new colleges and legalising unauthorised colonies, he said. 
Also, he said, the police will come under the Delhi government, which will make them accountable and responsible to the city government. 
He urged people to think about the future of their children and fight for their rights.