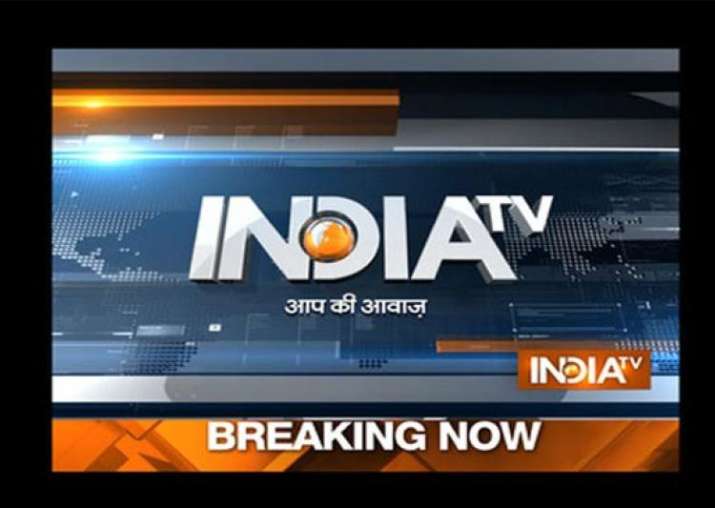 National News
On #ChunavManch, UP CM Akhilesh Yadav says, I must have the power to distribute party tickets
Uttar Pradesh chief minister Akhilesh Yadav today came out in the open and staked claim for "power to distribute party tickets" in the forthcoming assembly elections.
Samajwadi Party is a family; Akhilesh will not defy my word: Mulayam Singh Yadav
Samajwadi Party supremo Mulayam Singh Yadav today declared truce between his son and Uttar Pradesh Chief Minister Akhilesh Yadav and brother Shivpal Singh Yadav. 
Nitish govt challenges former RJD MP Shahabuddin's bail in Supreme Court
The Bihar government today filed a plea in the Supreme Court today challenging the bail granted to gangster-turned-politician Mohammad Shahabuddin's earlier this week in Rajiv Roshan murder case.
No Chief Minister should be arrogant, Akhilesh needs more experience: Shivpal Yadav
Shivpal Singh Yadav today said that anybody sitting in the chair of Chief Minister should not be arrogant and that the post demands more experience and tactfulness.
BJP took donations from beef exporters: Asaduddin Owaisi
AIMIM chief Asaduddin Owaisi today alleged that Bharatiya Janta party, which has created countrywide uproar over beef consumption, has accepted donations from beef exporters.
International News
Suicide bombing during Friday prayers kills 16 worshippers in Pakistani mosque
At least 16 people lost their lives whereas 23 others injured in a suicide attack inside a mosque in Mohmand Agency in restive northwest Pakistan.
Willing to implement Modi-Xi consensus to improve ties with India, says China
China today said that it is willing to implement the consensus reached between Prime minister Narendra Modi and President Xi Jinping to push forward bilateral ties.
Pakistan PM Nawaz Sharif to 'highlight' Kashmir issue at UN General Assembly
Pakistani Prime Minister Nawaz Sharif today said that he will "emphatically highlight" the Kashmir issue at the 71st session of the UN General Assembly next week.
Business News
Subrata Roy's parole extended till September 23 by Supreme Court
In a slight relief for Subrata Roy, the Supreme Court today extended the parole of Sahara chief till September 23, granted to him in May on humanitarian grounds after his mother passed away.
Four PSU banks handling Jandhan account deposits, says Arun Jaitley
Finance Minister Arun Jaitley today stated that four PSU banks are working towards keeping the number of zero-balance accounts low. The banks are "investigating from their branches" whether money in some Jandhan accounts was deposited by account holders themselves or by business correspondents, he said.
Twitter rolls out new features for businesses running customer service account
In an effort to help users to connect better with businesses micro-blogging website Twitter today rolled out a series of new features offering customer support through their official twitter handle.
Entertainment News
Hitting two birds with one stone: Katrina says can always bank on Salman and replies to trolls
Actress Katrina Kaif, who is to be awarded with the Smita Patil Award, has replied to all the trolls questioning her felicitation. In a conversation with a leading daily, Katrina said that not one British actress could speak Hindi as fluently as her. The 'Baar Baar Dekho' actress also said that she can always count on superstar Salman Khan but she wants to prove herself.
This leading actress confesses being molested publicly in her teenage years
Bollywood actress Tapsee Pannu, who is seen giving a tough time to the patriarchal society in her recent release 'Pink', has accepted that she was molested publicly during her teenage years.
Karan Johar has the most hilarious take on 'Bombay Velvet' and his acting failure
Apart from being a huge box office disaster, 'Bombay Velvet' also marked the acting debut of filmmaker Karan Johar. Though, the director of the movie Anurag Kashyap recently said that it hurts him when his work is called one of the biggest blots in Hindi cinema, Karan has managed to find humour in it. While speaking at the Toronto International Film Festival, KJo gave the sassiest reply about the movie by saying he was bored in it.
Sports News
India needs a leader like Virat, he is one of my favourite captains: Sourav Ganguly
Heaping praises on current Test skipper Virat Kohli, former India cricket captain Sourav Ganguly dubbed the dashing right-hander is one of his favourite leaders in the game at the present moment.
Went blank after seeing the biopic, says MS Dhoni
Awaited by millions of fans worldwide, the biopic on Mahendra Singh Dhoni, MS Dhoni - The Untold Story, left blank the captain cool himself.
Spanish football: La Liga launches operational base in India
La Liga President Javier Tebas officially inaugurated the operational base of the Spanish football league in India here on Thursday.