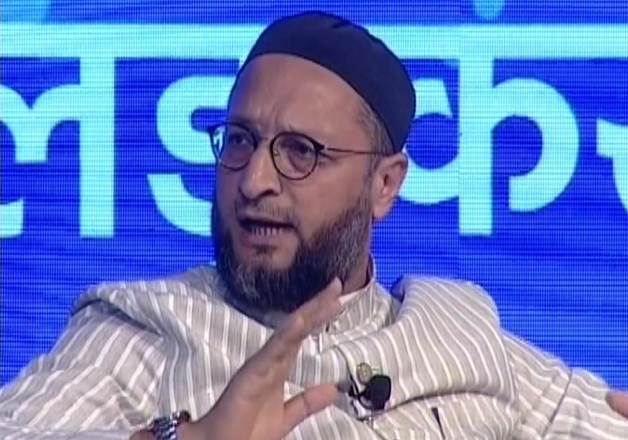 AIMIM chief Asaduddin Owaisi today alleged that Bharatiya Janta party, which has created countrywide uproar over beef consumption, has accepted donations from beef exporters.
Speaking at a panel discussion during India TV conclave 'Chunav Manch' in Lucknow, Owaisi said that people from BJP are involved in beef trade.
"In an affidavit to Election Commission of India in 2012 and 2013, BJP has admitted that it accepted donation of Rs 2.5 crore for two years from beef exporters" he added.
Owaisi also alleged that there is a tacit understanding between BJP and SP, as the former thrives on creating fear among Muslims while the later benefits from the same fear.
Owaisi also said that Akhilesh did not visit Dadri in fear that he may lose power.
Taking a swipe at BJP MLA Sangeet Som who was also present at the panel discussion, Samajwadi party leader Abu Azmi said around sixty Muslims were killed in Muzaffarnagar riots but Som neither paid a single visit to a Muslim's house nor offered any help to them.
He also alleged that if a Muslim leader wins an election, BJP starts comparing the constituency with Pakistan.
Dismissing allegations of vote polarisation by fellow panellists, Sangeet Som said that BJP will contest  UP elections on the grounds of development rather than religion. 
He also said that the law and order situation has worsened under Akhilesh Yadav. He further expressed hope that BJP will win UP with its development pitch.