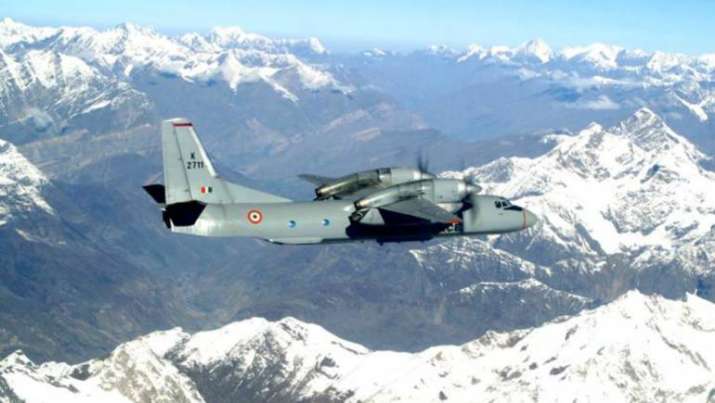 When the Indian Air Force AN-32 aircraft went missing Monday afternoon, the wife of pilot Ashish Tanwar was posted at the IAF Air Traffic Control in Jorhat in Assam.
Sandhya was on duty when the flight took off from the base at 12.25 pm for the advanced landing ground at Mechuka in Arunachal Pradesh.
The uncle of Flight Lieutenant Ashish Tanwar told the Indian Express: "She called us an hour later to tell us what had happened; they lost contact with the aircraft at 1 pm."
"Initially, we were hopeful that may be the aircraft crossed over to China and managed to make an emergency landing, but even in that case those on board would have made some contact by now. If they crashed in the hills," he further said.
He added, "His father has gone to Assam to meet the authorities and get updates quickly, but his mother is at home. She is absolutely shattered and is barely able to speak without crying."
Ashish comes from a family with a rich military service record. His father, Radhelal, is one of six siblings of who joined the Army with three including himself, now retired.
Ashish's elder sister is a Squadron Leader in the IAF.
"Fauji ka beta fauji hi banta hai," Ashish had told his uncle when he was young. 
Meanwhile, the An-32 aircraft with 13 people on board continues to remain untraced in Arunachal Pradesh even as a massive search operation is on.
The ISRO has pressed into service its RISAT series of radar imaging satellites to look for the missing aircraft.
On Monday, C-130 and An-32 aircraft, two Mi-17 (IAF) and Army ALH helicopters were launched to locate the plane. No wreckage has been sighted so far.
The family anxiously waits for any news on their brave soldier as the search operation is underway.
(With inputs from agencies)