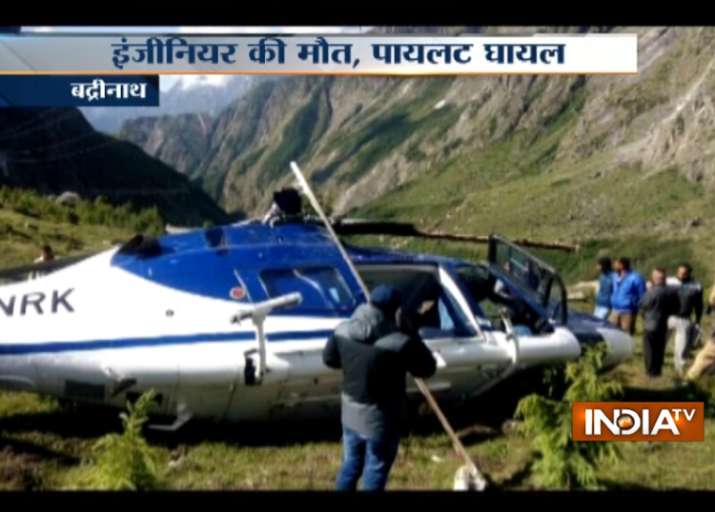 A helicopter carrying pilgrims from Badrinath to Haridwar crashed on Saturday morning, killing one crew member on the spot. The Agusta 119 helicopter, belonging to Mumbai-based private operator Krestal Aviation, had eight people on board when it met with an accident just after take-off around 0745 hrs. While five passengers, all of whom are from Gujarat, are reported safe, two pilots suffered minor injuries.
An official at the Directorate General of Civil Aviation (DGCA) in Delhi said that an engineer, who was part of the crew, died in the accident, while the two pilots suffered injuries. 
The police officer said the helicopter got imbalanced while taking off at 7.45 am due to insufficient air pressure and fell. The pilot, Sanjay Wasi from Pune, complained of a slight backache, while co-pilot Alka Shukla, a resident of Kanpur, suffered minor injury.
All the pilgrims were from Vadodara in Gujarat and they have left for their respective destinations, the police officer said.
The DGCA said it was investigating the incident.