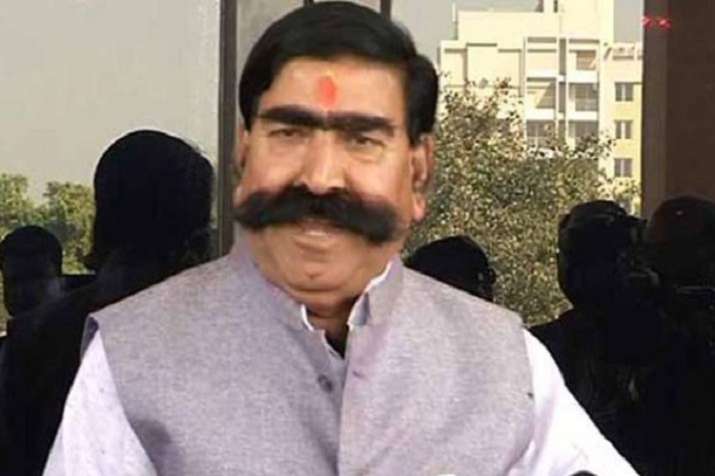 Rajasthan Bharatiya Janata Party MLA Gyan Dev Ahuja has issued yet another controversial remark. This time he has targeted India's first Prime Minister Pandit Jawaharlal Nehru. Ahuja, who represents Alwar's Ramgarh in Rajasthan Assembly, said Nehru was not a 'pandit' and the prefix was added by the Congress.
"Nehru was not a pandit, one who ate beef and pork, cannot be a pandit. Congress has put pandit in front of his name," Ahuja, who is known for making outlandish statements, said.
Ahuja has attacked the Nehru-Gandhi family on numerous occasions in the past. The BJP MLA had earlier called for demolition of all statues and monuments named after the Gandhis while asserting that the family was responsible for most of the social problems being faced by the country at present.
#WATCH: BJP MLA Gyan Dev Ahuja says, "Nehru was not a Pandit. One who ate beef and pork, cannot be a Pandit". (10.08.18) pic.twitter.com/faltELOAgr

— ANI (@ANI) August 11, 2018
Commenting on the recent incident of cow vigilantism in Alwar in which a man was lynched by a mob on suspicion of cattle smuggling, Ahuja had said that cow slaughtering is a bigger crime than terrorism as cows are treated as mothers in India and any 'misbehaviour' with them cannot be tolerated.
Ahuja said India is a country which respects mother and "Geeta, Dharti (land), cow, Ganga, Tulsi and a birth giver" are treated as mother in the country.
Ahuja has to face severe backlash in 2016 over his remark that the prestigious Jawaharlal Nehru University in New Delhi was a hub of sex and drugs where over 3,000 used condoms and 2,000 liquor bottles are found daily.
"More than 10,000 butts of cigarettes and 4,000 pieces of beedis are found daily in the JNU campus. 50,000 big and small pieces of bones are left by those eating non-vegetarian food. They gorge on meat... these anti-nationals. 2,000 wrappers of chips and namkeen are found, as also 3,000 used condoms — the misdeeds they commit with our sisters and daughters there. And 500 used contraceptive injections are also found," Ahuja had said.