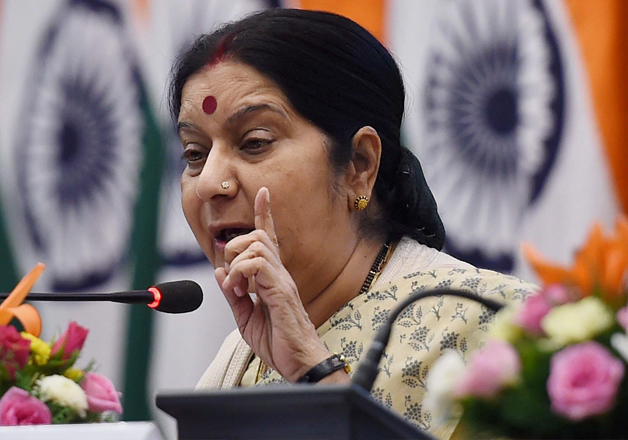 External Affairs Minister Sushma Swaraj today assured that the Union government will make all efforts to secure the release of Indian Catholic priest Father Thomas Uzhunnalil who is allegedly under ISIS captivity.
Father Thomas Uzhunnalil, the Kerala priest abducted from Yemen earlier this year, was seen appealing to Pope Francis and the Indian government to rescue him in a video uploaded on social media.
"I have seen the video from Father Tom. He is an Indian citizen and the life of every Indian is most precious for us," Sushma Swaraj tweeted.
"We got Father Alex Prem Kumar and Judith D'Souza released from Afghanistan. We have spared no effort and we will spare no effort to secure Father Tom's release from captivity," she added.
Yesterday, the government had said that efforts are being made to secure Uzhunnalil's release but added that such attempts take time.
In the video, Father Uzhunnalil claimed that his captors have made contact with the Government of India on several occasions but so far, the authorities have taken no steps to free him.
"I am very sad that nothing has been done seriously in my regard. Reports have been there in the news that everything is being done to release me quickly. But in reality nothing seems to have happened," the priest said.
Making a direct appeal to the President and the Prime Minister of India, Father Tom said in the video, "President and Prime Minister, I am sad nothing done seriously in my regard. If I was a European priest then I might have been taken more seriously by authorities and people would have got me released," he said.
Making  an appeal to Pope Francis to rescue him, Father Tom lamented  that he was not getting enough attention of world community because he hailed from India. 
"I am from India and therefore I am perhaps not considered of much value, I'm sad. Dear Pope Francis, please take care of my life. I request my fellow human beings of different governments to come forward and help me," he added.