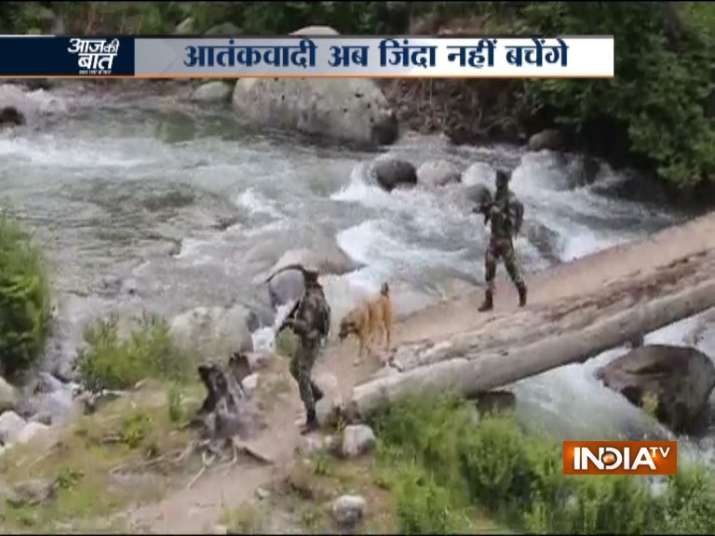 The central government is not in favour of extending unilateral ceasefire against terrorists in Jammu and Kashmir beyond Eid, according to India TV sources.
It is likely that the "suspension of operation" on part of the security forces will be revoked immediately after Eid.
An important meeting to review the situation in Kashmir was held at the residence of Union Home Minister Rajnath Singh on Thursday.
The meeting was attended by NSA Ajit Doval, Army Chief, IB chief, Joint Secretary of Kashmir affairs, CRPF DG and BSF DG.
According to India TV correspondent, a detailed report on the ceasefire violations and attacks by terrorists in the month of Ramzan was shared in the meeting.
According to information available, at least 42 terrorist attacks were carried out in the month of Ramzan.
The number of attacks suggest that Pakistan did not stop infiltration of terrorists in the month of Ramzan and therefore, the government does not seem to be in a mood to extent the ceasefire.
Though there was no response from the government side in this regard, BJP leader Ram Madhav, who is also in-charge of Jammu and Kashmir, hinted that the government was reviewing the unilateral ceasefire in Kashmir. 
Watch: Govt not in favour of extending ceasefire in Kashmir