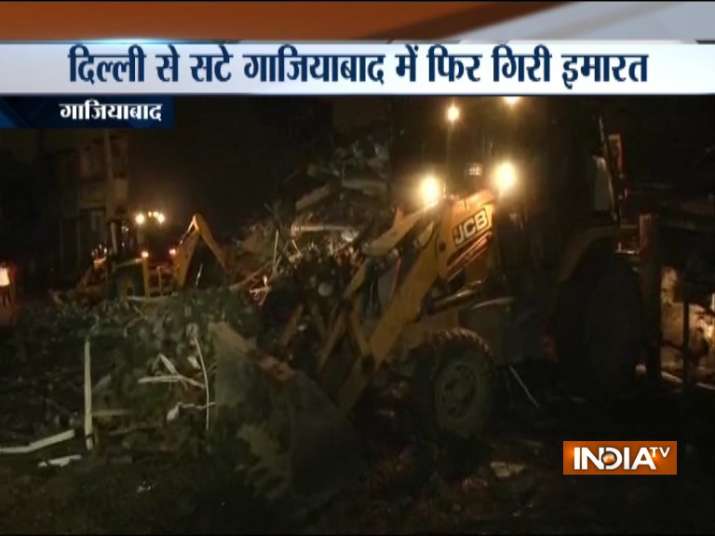 A five-storey building collapsed in Ghaziabad on Friday evening.
Many people are feared trapped under the debris
Local police have arrived at the spot. Rescue operations are underway.
The building had a showroom at the ground floor while the residents used to live on the upper floors.
A crane had hit the building on July 18 after which the repair work was going on in the building.
Khoda colony is situated at the border of Delhi and UP. Over 10 lakh people live in this colony.
Watch: Five-storey building collapses in Ghaziabad's Khoda