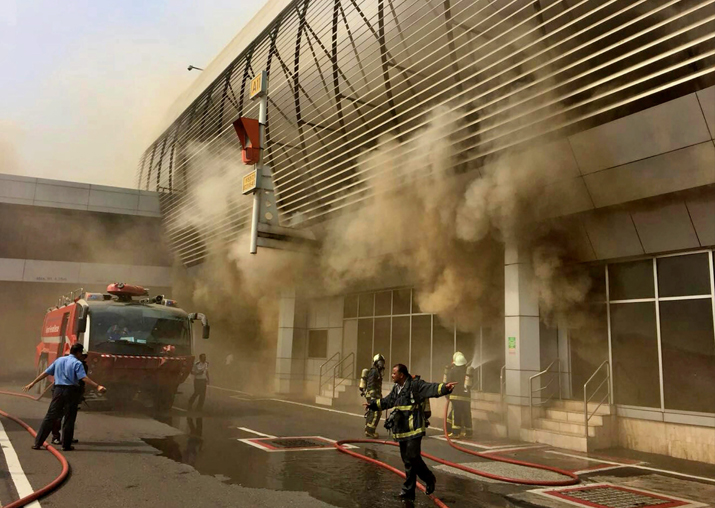 A fire broke out today at a ceremonial lounge of the city's domestic airport, officials said. No casualty was reported in the blaze that was doused by 4.20 pm, they said. 
"The fire started at a ground floor conference hall and spread to the first floor of a lounge near the airport's gate number 9," an official said. 
An official of the Brihanmumbai Municipal Corporation (BMC)'s Disaster Control Room said the blaze started in the afternoon and fire brigade personnel rushed to the site along with eight fire engines, six jetties and water jets. 
"The flames were doused by 4.20 pm. No casualty was reported," he said. 
Electric installations, furniture and the ceiling were gutted in the fire, he said. 
Sources said the blaze started at the ceremonial lounge, which is away from terminal 1B or T2. 
"The fire did not hamper flight operations. Nobody was harmed in the incident," they added. 
Fire brigade personnel suspect that a short circuit led to the fire.