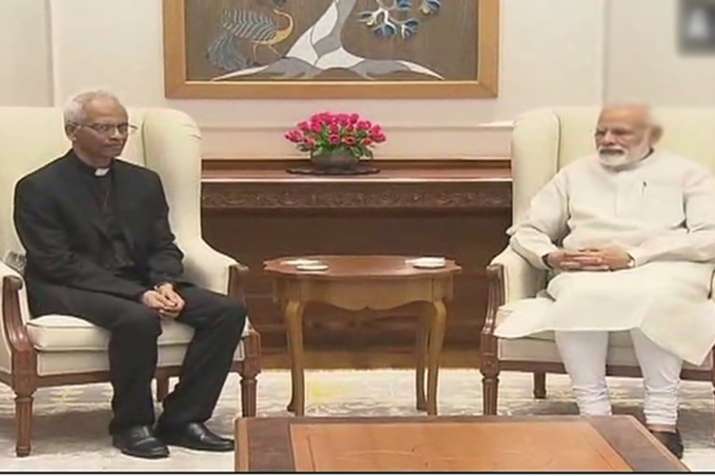 Father Tom Uzhannalil, the Indian catholic priest who was rescued from ISIS captivity in Yemen, met PM Narendra Modi in New Delhi today.
Catholic priest Father Tom arrived in Delhi at around 7.40 am today by Air India flight from Rome.
On reaching Delhi, Uzhannalil paid gratitude to all those who made his freedom possible. "I am very happy, thank Almighty for making this day possible. I am grateful to all those people who have worked in their own way (to secure my release)," the priest told reporters at Delhi airport.
External Affairs Ministry spokesperson Raveesh Kumar posted a picture of Modi handing over a bouquet to the priest.
This comes just few days after the priest hailing from Kerala expressed his thanks to the BJP-led Modi government for its concern to secure his release. "I am thankful to the President (Ram Nath Kovind) and the Prime Minister (Narendra Modi) and all the ministers concerned whoever has (expressed) concern," Uzhannalil had said.
ALSO READ | Abducted Kerala priest Tom Uzhunnalil rescued from Yemen, confirms Sushma Swaraj
"Thanks to the country leaders and countrymen. May God bless all of them for their response," he added.
Father Uzhannalil, abducted by terrorists in Aden in March last year, was rescued from captivity from an undisclosed location in Yemen. The Sultanate of Oman helped to find and rescue Uzhannalil who is an employee of the Vatican.