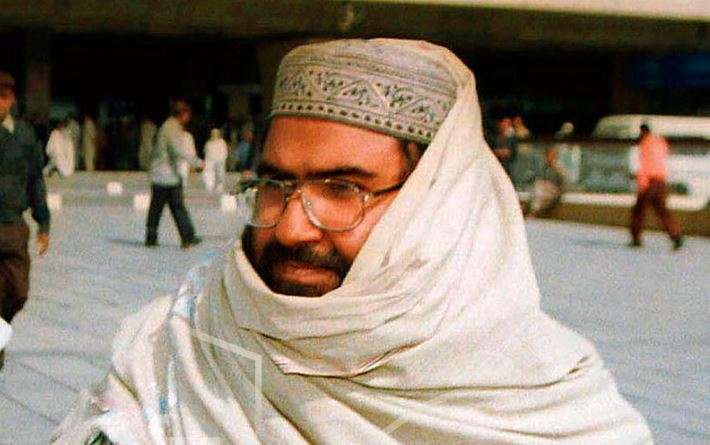 Jaish-e-Mohammed chief Masood Azhar meets the criteria to be designated as a global terrorist and not doing so is against regional stability and peace, the US said Tuesday on the eve of the UN Security Council making a crucial decision in this regard.
The JeM, headed by the 50-year-old Azhar, carried out many terror strikes in India and was involved in the attack on Parliament, the Pathankot air force base, army camps in Jammu and Uri, and the latest suicide attack on CRPF in Pulwama which claimed the lives of 40 personnel.
In the aftermath of the February 14 attack in Pulwama, three permanent members of the UNSC –- the United States, Britain and France –- have moved a resolution to designate Azhar as a global terrorist.
Masood Azhar, on Wednesday, may be listed as a global terrorist at the United Nations Security Council (UNSC) meet. However, this can happen only if China decides not to place a hold on the move. The fingers are crossed in New Delhi.
China in the past blocked at least three attempts to bring the JeM chief under UN sanction. China, which is one of the five veto-powered members of the Security Council, so far has been asserting that there is not enough evidence against Azhar to designate him as a global terrorist.
India on Saturday in a strong message to Islamabad said that if it claimed to be a "naya Pakistan with nayi soch", it should show "new action" against terror outfits operating on its soil and end cross-border terrorism in support of its assertions.
"We are seeing the same script that has been played out earlier after the terrorist attacks on our Parliament in December 2001, the Mumbai terrorist attack in November 2008 and the attack on Pathankot airbase in January 2016," Ministry of External Affairs spokesman Raveesh Kumar told the media. 
(With inputs from agencies)