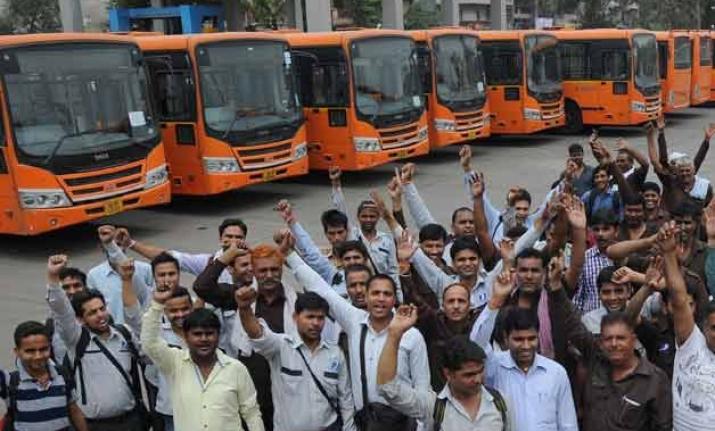 Delhi Lieutenant Governor Anil Baijal on Saturday invoked the Essential Services Maintenance Act (ESMA), prohibiting for six months any strike by contractual workers of Delhi Transport Corporation.
He invoked ESMA citing bus transport as an "essential service" for the people of the city.
DTC contractual employees - drivers and conductors - have been on a strike since October 22.
"In the public interest, it is necessary and expedient to prohibit the strike by contractual employees of Delhi Transport Corporation," said a notification issued by Baijal.