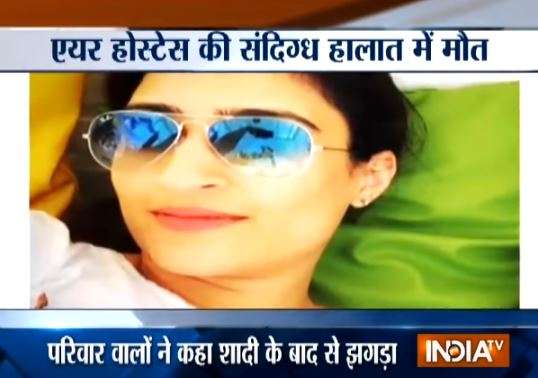 A female flight attendant allegedly jumped from the terrace of her residence in south Delhi's Hauz Khas, in an apparent case of suicide. However, her family has alleged that she was harassed for dowry and that it was a "murder plot" and not a case of suicide. 
Anisiya Batra was in her 40s and worked with a German airline. She allegedly jumped from the terrace of her house on Friday, they said. 
Her husband rushed her to a nearby hospital, where she was declared brought dead. 
The woman had been married for over two years and used to live with her husband in Hauz Khas. 
Before jumping off the terrace, Anisiya had sent a message to her husband that she would kill herself, police said. 
Her husband, a software engineer in Gurgaon, told police that they had regular fights as there were "compatibility issues". 
The had an argument on Friday as well, following which Anisiya jumped from the terrace, police said. 
Police have registered a case and are questioning the husband and his family members.