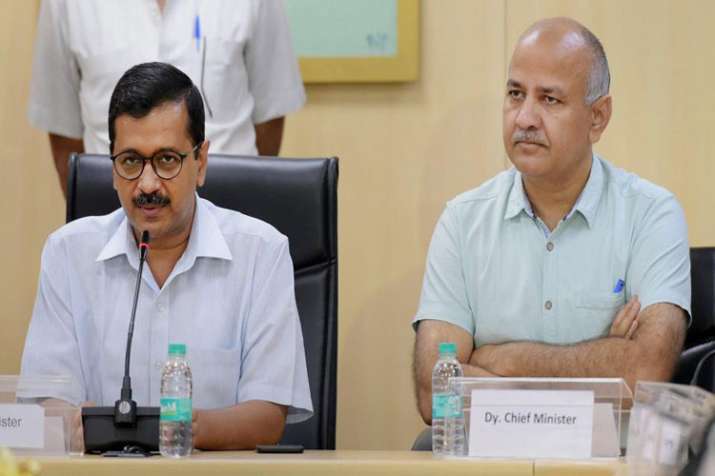 Delhi's Rouse Avenue court on Monday issued summons to Delhi Chief Minister Arvind Kejriwal and Deputy Chief Minister Manish Sisodia in a defamation complaint against them filed by BJP leader Vijendra Gupta. The Additional Chief Metropolitan Magistrate's court has asked them to appear before it on July 16.
The Bharatiya Janata Party (BJP) leader Vijender Gupta and his witnesses recently recorded their statement in the court.
Delhi's Rouse Avenue court summons Delhi CM Arvind Kejriwal and Deputy CM Manish Sisodia in connection with a defamation suit filed by Delhi BJP leader Vijender Gupta.They have been summoned on July 16. (File pics) pic.twitter.com/zPNRc0NpSX

— ANI (@ANI) July 8, 2019
Arvind Kejriwal and Manish Sisodia have been accused Vijender Gupta of conspiring to kill Aam Aadmi Party chief Arvind Kejriwal. Vijender Gupta had asked Kejriwal and Sisodia to apologize in a legal notice a week ago. 
What Arvind Kejriwal had said: 
Arvind Kejriwal accused BJP leader and leader of Opposition Vijender Gupta in the Delhi Assembly of plotting a conspiracy to murder him. Kejriwal had said that like former Prime Minister Indira Gandhi, my security men can kill me at the behest of BJP. Kejriwal had said that BJP could kill him through his bodyguard, while Delhi's Deputy Chief Minister Manish Sisodia attacked Vijender Gupta of being involved in the conspiracy on Twitter.
ALSO READ: Shivpal ready to ally with Akhilesh but not return to Samajwadi Party