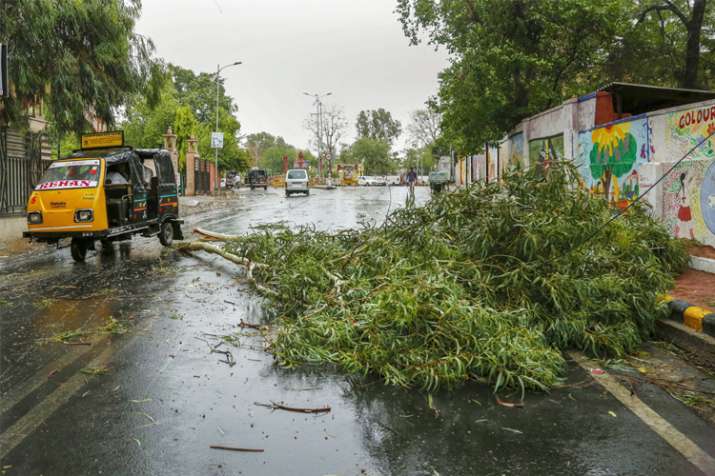 The death toll from a thunderstorm which lashed parts of Uttar Pradesh has increased to 12. 
"Four deaths were reported from Etawah, three from Mathura, one death each from Agra, Aligarh, Firozabad and Kanpur Rural last night," Principal Secretary Information Avanish Awasthi was quoted as saying by PTI. One more person died at Hathras, the police said. 
Meanwhile, Chief Minister Yogi Adityanath issued directives to expedite the rescue and relief operations on a war footing. The chief minister has even asked the ministers in-charge and district magistrates to visit the affected districts. 
He said all the repair works of the damage caused by the storm must commence at the earliest along with the assessment of the damage. 
The Home Ministry said that thunderstorms and lightning on May 2-3 had killed at least 134 people and injured more than 400 in five states. Uttar Pradesh was the hardest hit with 80 deaths, most of them in Agra district. 
- With PTI inputs