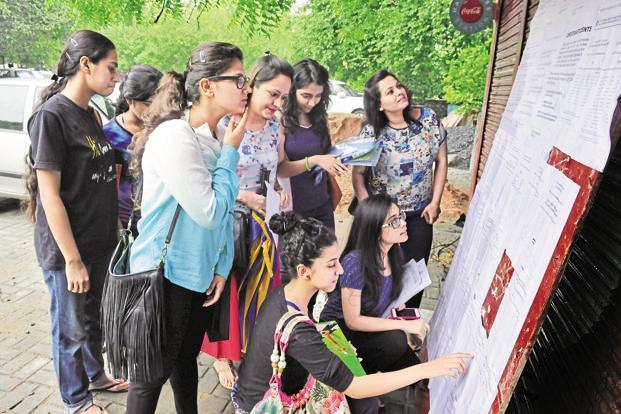 St. Stephens College, located in the North Campus of Delhi University, has released its first cut off list for under graduate courses today. The application process for admission to undergraduate courses in St. Stephens college ended yesterday. St Stephen's College under the University of Delhi on Wednesday declared its first cut-off list for admission to various undergraduate courses with the highest for English (honours) and economics (honours) at 98.5% for commerce students.
How to check cut-off details:
 The cut-off details of Delhi university's St. Stephens College is available on the official website of the college, ststephens.edu.
Marks set to accomplish
BA (programme) is available at 97% for commerce stream students, at 95% for humanities, and 96.5% for science students. For mathematics (hons), the cut-off is 97%, 96% and 97% for commerce, humanities and science stream students, respectively.
Students from humanities should have 97.25% or above marks in their Class 12 for English (hons) and those from science must have scored 98% or above. For economics (hons), students from humanities and science streams should have 97% or above scores.
Overview at a glance
St Stephen's received 24,168 applications for the 410 seats it offers in 11 courses. The courses offered by the college are honours in economics, English, history, philosophy, Sanskrit, mathematics, chemistry, physics, BA programme, BSc programme (physical sciences) and BSc programme (computer sciences).
The college, which reserves 50% seats for Christians, conducts an aptitude test and an interview for applicants who meet the cut-off. The list of candidates selected for aptitude test and interview will be announced on Thursday and interviews will begin on June 17. Applicants are given 85% weightage for Class 12 marks, 5% for aptitude test and 10% for interview. However, candidates falling under person with disability (PwD) category will not have to appear for the aptitude test and interview will have a weightage of 15%. The college follows its own admission process for UG admissions.
All other DU colleges will declare their cut-offs on June 20.