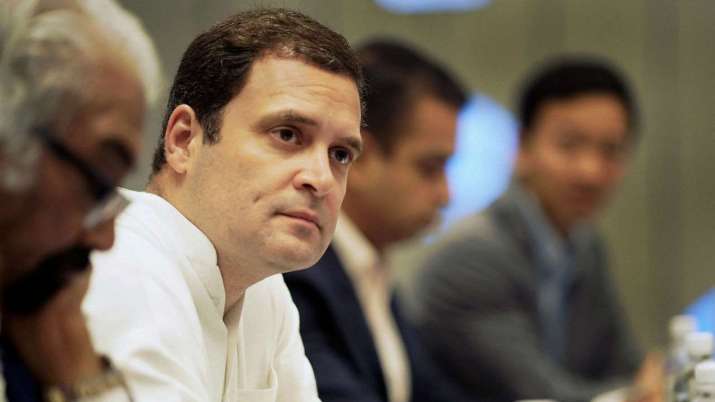 After election rout, the Congress party is heading towards massive restructuring and organisational overhaul to bring about radical changes. Congress President Rahul Gandhi has been authorised to ensure that this future course of action falls into place. 
"Members of the CWC expressed their views in the meeting dated 25th May. The CWC looked at the reverses in the Lok Sabha elections as an opportunity for radical changes and a complete organisational overhaul, for which it authorised Congress President Rahul Gandhi," party spokesperson Randeep Singh Surjewala said in a press statement today. 
Surjewala informed that the closed door meeting of the CWC held a collective deliberation on the performance of the Congress party and the challenges before it. 
He further requested media to not fall into the trap of conjectures or speculations and await the calibrated efforts by the Congress party towards future course of action. 
The CWC had rejected the offer of resignation made by Rahul Gandhi following the party's debacle in the Lok Sabha elecitons. 
There have been reports in the media of Rahul Gandhi conveying at the meeting that Congress Chief Ministers Ashok Gehlot and Kamal Nath wanted tickets for their sons but he was not very keen on it. 
The Congress won 52 seats in the Lok Sabha polls. It remains the main opposition party in the house. However, like in the 16th Lok Sabha, the Congress has not qualified to have a Leader of Opposition in the 17th Lok Sabha.
ALSO READ | Ajoy Kumar resigns as Jharkhand state Congress president
ALSO READ | Punjab Congress chief Sunil Jakhar sends resignation to Rahul Gandhi