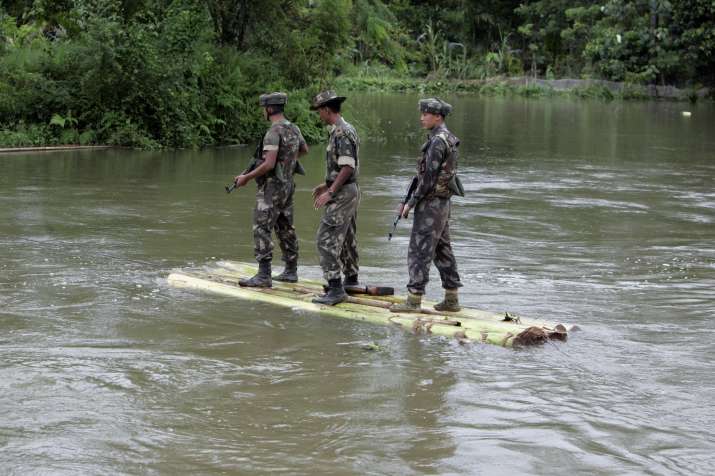 While Pak-sponsored terrorists were planning to execute the September 18 Uri attack, the Chinese army made an intrusion into Anjaw area of Arunachal Pradesh.
 According to an India Today report, the Chinese Army entered the Indian territories on September 9 and had set up a camp at an area some 45 km inside the territory. 
However, after four days on September 13, a joint patrol of Army and Indo-Tibetan Border Police (ITBP) forced them to go back. 
LAC is 94 km away from Chaglagam, which is the last circle of Anjaw district. 
According to intelligence sources, a place called 'Hadigrah Pass', which is the end point of border in Indian terrirory, was intruded by the PLA who reached up to 45 km point at Plum inside the Indian territory where they built a temporary camp. 
The sources further revealed that on September 5, the Indian Army had Long Range Patrolling (LRP) which lasted up to Theneya (about 52 km from Chaglagam) where the Indian Army had a confrontation with Chinese Army between Theneya and Plum-Plum point on September 9. 
To resolve the matter of intrusion and tension inside the Indian territory, a Flag meeting was held on September 14 at Damai in China (just 3 km away from the LAC) between the PLA and the Indian Army. 
However, the PLA had refused to retreat from the Indian territory claiming their strong stand. 
The high-level intelligence sources further added that another meeting has been schedule to be held on October 1 to resolve the issue.