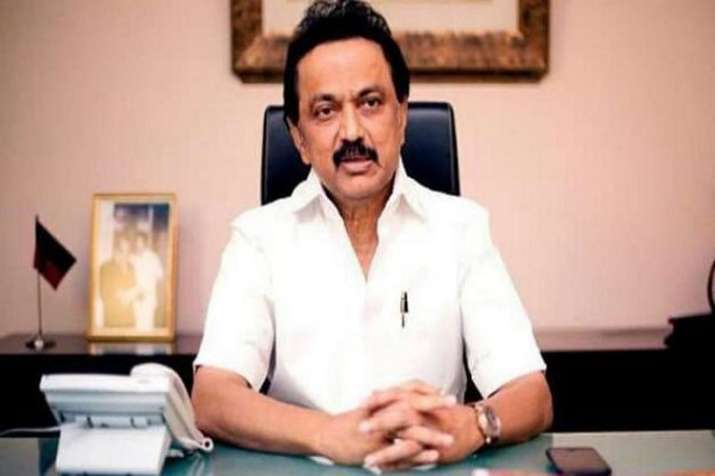 The long-wait is finally over. MK Stalin, virtually anointed as his political heir by the late leader M. Karunanidhi, is all set to be elected the DMK President on Tuesday.
His final "coronation" is expected to be announced formally on Tuesday at the party headquarters when the DMK's General Council is set to meet.
The election of Stalin as the DMK's second President is likely to be a smooth affair as all the 65 district secretaries of the party have proposed his name for the top post and his is the only nomination.
He will be the second President of the party, a post which was held by his father Karunanidhi for 49 long years.
Stalin was given the role of Working President in January 2017 after his late father and former Chief Minister Karunanidhi was largely confined to his home due to age related ailments.
The elevation of Stalin as the party President became a necessity after Karunanidhi passed away early this month.
The 65-year-old son of Karunanidhi will relinquish the post of Treasurer and senior leader Duraimurugan is set to be elected unopposed to that post as no other nomination has been filed for that post.
The path to the ascension of throne by Stalin was paved at the party's Executive Committee meeting held on August 14 where senior leaders one after another urged the 'waiting prince' to lead them by taking over the party's mantle.
But whether the tenure is going to be smooth for Stalin has to be seen as he has to face the challenge of leading the party to victory in the ensuing by-elections in two Assembly constituencies: Tiruvarur (fell vacant after Karunanidhi's death) and Tiruparankundran (vacant after the death of AIADMK lawmaker A.K. Bose).
The DMK's candidate in the R.K. Nagar by-election in Chennai lost his deposit and came a poor third after independent candidate T.T.V. Dinakaran and AIADMK leader E. Madhusudhanan.
There is also a complaint that Stalin as the Working President was not able to lure some of the disgruntled AIADMK legislators and come to power.
Stalin's elder brother M.K. Alagiri, who opposed his leadership and was later dismissed from the party by Karunanidhi for anti-party activities, may work against the DMK party in the by-elections.
Alagiri has announced his plans to hold a rally in Chennai early next month to show his strength. On Monday, he warned that if he was not taken back into the party, then DMK would have to face "consequences".
The Alagiri-Stalin rivalry has plagued the DMK for a long time but Karunanidhi kept a fragile peace.
"I feel Alagiri himself may contest in Tiruvarur. He may like to ride on the wave of being Karunanidhi's own son. It is immaterial if he loses provided DMK also loses," political analyst Raveendharan Dhuraiswamy told IANS.
He said Alagiri may not be a challenge for Stalin within the party but may pose a hurdle from outside.
According to Dhuraiswamy, the poll scene in Tamil Nadu has changed to a three-corner contest between the AIADMK, DMK and AMMK led by Dinakaran.
Stalin will also be under intense scrutiny and would be compared with Karunanidhi for a long time time. It may take some time and some election victories for Stalin to come out of his father's shadows.