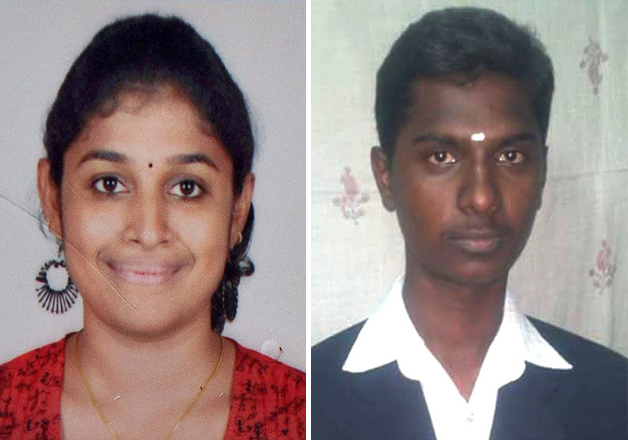 Chennai: Ramkumar, the prime suspect in the murder case of the 24-year-old Infosys employee Swathi, broke down during interrogation and repented murdering her. 
According to a Deccan Chronicle report, Ramkumar, on the last day of the custodial interrogation at the heavily guarded Nungambakkam police station, confessed to the crime.  
"I've made a huge mistake. I shouldn't have killed her. I loved her so much," the report quoted Ramkumar as confessing in front of Additional Commissioner of Police (south) K. Shankar.
"Ramkumar said he was embroiled in a dilemma whether or not to attack her before he resolved to go after her. He threw the weapon with his fingerprints on it and went to his room where he had a sound sleep until late afternoon before he left for his native place. He had narrated as to how he did the act too. We have recorded the same as his statement. It appears the verbal abuse triggered his fit of rage, which culminated in the murder," said a police official. 
Earlier, Ramkumar had attempted to commit suicide when police had cornered him in his house in south Tamil Nadu's Tirunelveli district. 
Kumar was staying near victim Swathi's residence in Choolaimedu area here and had stalked her for months before allegedly murdering her with a sickle at the Nungambakkam railway station on June 24. 
Swathi, employed with software giant Infosys, was hacked to death around 6.30 am on June 24 while waiting to board a train to her work place on the city outskirts.
Pulling up the police for leaving her body for nearly two hours at the platform, the Madras high court had warned of suo motu intervention if there was slackness in the probe.
The case was transferred from railway police to the city police, which formed several special teams for the probe headed by an assistant commissioner.
With no CCTV camera in the railway station, police faced a tough job in obtaining clues and managed to get visuals of a man, suspected to be the assailant, from a CCTV installed at a house in the neighbourhood. They had also released the footage and also a sketch of the suspect.
(With PTI inputs)