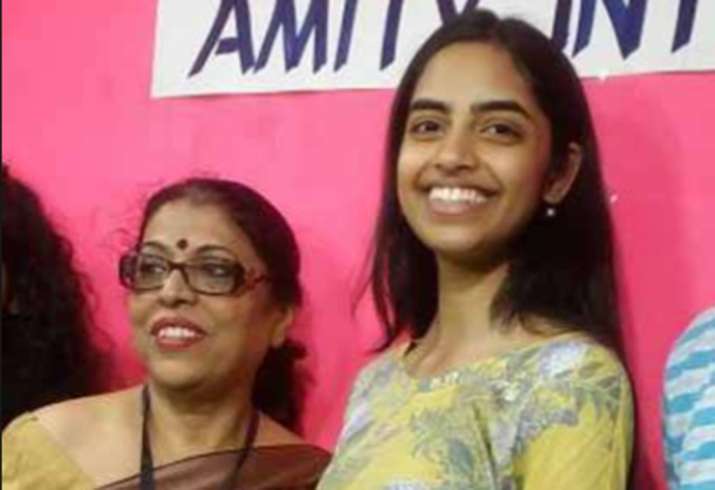 The Central Board of Secondary Education (CBSE) today declared the results of class 12 examination. While Raksha Gopal of Noida's Amity International School has topped the exam with 99.6 per cent marks, the second and third positions were bagged by Chandigarh students Bhumi Sawant and Aditya Jain who scored 99.4 per cent and 99.2 per cent, respectively. 
Both Bhumi Sawant and Aditya Jain are residents of Chandigarh and studied in DAV and Bhawan Vidyalaya schools rrespectively. 
The CBSE results 2017 were declared with the continuation of moderation policy as per the Delhi High Court order. 
Union HRD Minister Prakash Javadekar spoke to the toppers and congratulated them for their performance. 
The all India pass percentage has gone down from 83.05 per cent to 82 per cent this year, a senior CBSE official said. 
The board has also started a helpline with toll free number 18000118004 for psychological counselling post class XII board results. 
"65 counsellors will talk to students and parents on the helpline number between 8 am to 10 pm," the official said. 
The CBSE is hosting its result on the internet and with technical support of the National Informatics Centre (NIC), Department of Information Technology, Ministry of Communications and Information Technology of the Government of India. 
Aiming to check high cut-offs in colleges, the CBSE had scrapped the moderation policy under which grace marks are given to the students in exams for difficult questions. 
However, following intervention of the Delhi High Court, the board decided to implement the change from next year. 
Meanwhile, in a statement issued here, Kendriya Vidyalaya Sangathan said that the national average of KVS is higher than that of CBSE. 
"While the CBSE average is 82.02 per cent, that of KVS is 95.87. Lakshmi J from KV Malappuram (Kerala) has topped the KVS securing 493 marks," it said.
67,817 students (35,959 boys and 31,858 girls) had appeared from KVS, it said, adding that the overall pass percentage was 95.87.
The pass percentage of boys was 95.05 whereas 96.79 per cent of the total appeared girls cleared the exams.
A total of 3,957 students secured more than 90 per cent mark, it said.
Also a total of 284 KVs scored 100 per cent result.
Check CBSE class 12 results 2017 here
The results were declared soon after 10 am. The students can access their results through following websites:
http://www.cbseresults.nic.in/
CBSE class 12 exam in numbers
A total of 10,98,891 candidates -- 6,38,865 boys and 4,60,026 girls-- from 10,678 schools registered for exams. There has been a 2.82 per cent point increase in the number of students from that of 2016. Around 10,67,900 students –- 6,21,259 boys and 4,46,641 girls -– had registered for CBSE exams in 2016.
The exams were conducted from March 9 to April 29. The Board will announce the results of all its 10 regions simultaneously. 
The board announced the results of all its 10 regions simultaneously. The Delhi region has the highest number of candidates (2,58,321), followed by Panchkula with 1,84,557 and Ajmer with 1,31,449 candidates. A total of 2,497 candidates under disabilities also registered for the exam this year.