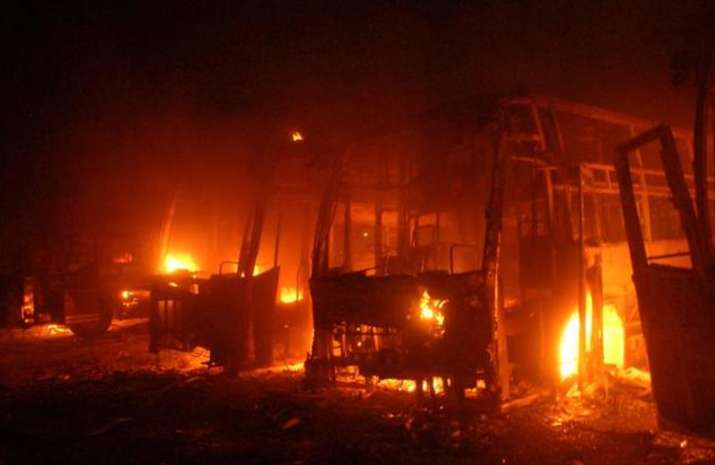 A 22-year-old woman, who is suspected to have provoked a mob to carry out the arson attack on 42 buses in Bengaluru, was allegedly offered Rs 100 and a plate of biryani to join the protests over Cauvery water-sharing. 
According to a Times of India report, C Bhagya, a daily wager, is one of the 11 suspects who were arrested for dousing the crew of the KPN fleet with diesel and threatening to burn them. 
The CCTV footage from the yard where the buses were parked and the mobile phone videos filmed by the crew of KPN travels guided police suspect Bhagya to be one of the instigators of the arson attack in Bengaluru.
However, police sources said that the video footage shows other women too, and it is not yet clear if they were involved in the vandalism. A senior police official said that it was not clear if Bhagya was leading the mob that set the buses on fire.  
Interestingly, Bhagya is the only woman among the 400 people arrested by Bengaluru Police in connection with the September 12 attack and is currently being interrogated. 
On the other hand, Bhagya's mother told the media that her daughter was offered Rs 100 and a plate of biryani by her friends to join the Cauvery protests. 
"Bhagya had just returned home around noon (on September 12) when some men known to her came over and asked her to join the protests.They promised to give her biryani and Rs 100 at the end of the day," Bhagya's mother Yellemma was quoted by Times of India as saying.