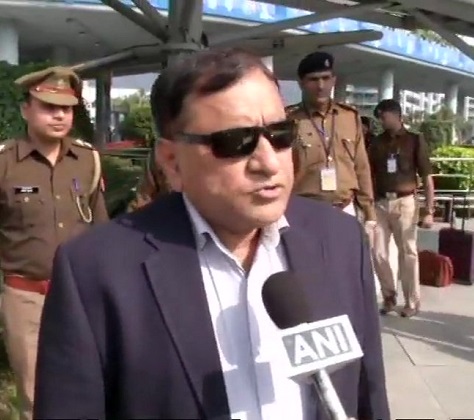 Two days after the killing of police inspector Subodh Kumar in violence in Bulandshahr, the incident was termed as a big conspiracy by the Uttar Pradesh DGP OP Singh. It was not any law and order issue, he said.
"The incident in Bulandshahr is a big conspiracy. This is not only a law and order issue, how did the cattle carcass reach there? Who brought it, why & under what circumstances?" Singh said while talking to the media on Wednesday.
A thorough investigation into the incident was ordered by Uttar Pradesh Chief Minister Yogi Adityanath on Tuesday.
The chief minister also issued strict action against those involved in to the alleged cow slaughter.
Adityanath also announced Rs 10 lakh financial assistance to the family members of Sumit from the Chief Minister's Relief Fund, Additional Chief Secretary (Information) Avinish Awasthi said.
The police inspector's family has alleged a police conspiracy into his death.
On Monday, a mob of some 400 people, including right-wing activists, fought pitched battles with police in Siana area of Bulandshahr district, apparently after right- wing activists were angered by the discovery of cow carcasses strewn in a nearby jungle.
They set fire to dozens of vehicles, hurled stones and also opened fire at police personnel who retaliated with gunfire.
In the violence, Inspector Subodh Kumar Singh and 20-year-old Sumit Kumar were killed.
Police arrested four people on Tuesday and were hunting for a Bajrang Dal activist in connection with the mob violence.