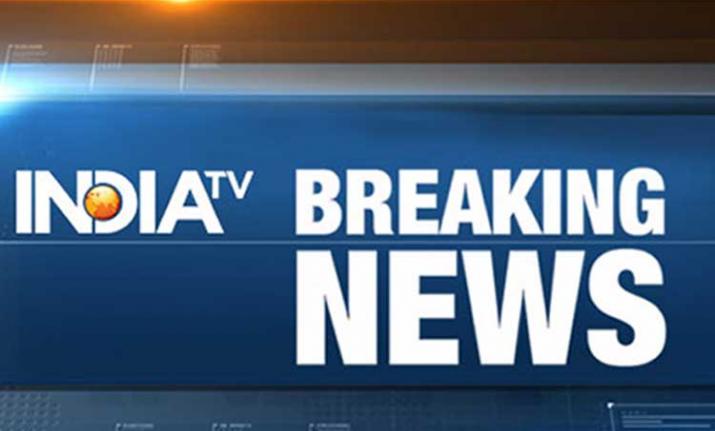 Daily dose of news plays very important role in our daily life. For some people, the morning is incomplete without knowing about what's happening across the world. Some digital-savvy people have a habit of consuming news even when they are travelling or in their free time. In today's world, where people rely on news websites for everything that's happening around, IndiaTV News provides you all breaking news, latest news, breaking story videos, Live TV and top shows of IndiaTV, country's leading news channel on a single platform to ensure you don't miss anything important.
Internet, Twitter, Facebook are buzzing with breaking news and news alerts from India and rest of the world. You can find here the LIVE COVERAGE of all breaking news alerts and latest news updates on just one page. IndiaTV Digital covers all top news as and when it happens and ensures its readers don't miss anything important.
BREAKING NEWS OF DECEMBER 28:
2:30 pm: Filmmaker Madhur Bhandarkar on The Accidental Prime Minister: It's a Déjà vu moment for me, last year Indu Sarkar, my movie on emergency was agitated against, across the country, film is based on a book, nobody protested against the book while it was in public domain.
2:12 pm: Farooq Abdullah in Lok Sabha: The fax machine of J&K Governor was not working, his phone was not working and I would like to say that Governor house is not the place to prove majority but the assembly is. Governor didn't wait and dissolved it
1:54 pm: J Jayalalithaa death matter: Justice Arumughaswamy Commission summons UK doctor Richard Beale, Tamil Nadu Health Minister C. Vijayabaskar, Deputy CM O. Panneerselvam and Deputy Speaker of Lok Sabha M Thambidurai
1:37 pm: Shivdeep Lande, DCP (Anti Narcotics Cell), Mumbai on drug seizure: We have recovered 100 kgs of fentanyl drug worth Rs 1,000 crore, after a tip off.  It was meant to be exported to foreign countries especially Mexico, 4 people have been arrested in connection with the case.
1:12 pm: Syed Zafar, Madhya Pradesh Congress on Accidental Prime Minister: I have written a letter to the director, we strongly object to the name and what was shown in the trailer. We want to see the film prior to release or else won't let it release in the state 
1:00 pm: Congress' Shillong MP Vincent H Pala on Meghalaya Miners: I'm very sure most people have died, I came to know from local people that there is no chance of people there, those who survive, they run away since the mining was illegal.​
12:36 pm: Third test: India are 54 for 5 in their second innings at stumps on day 3.Lead Australia by 346 runs 
11:11 am: Sampooranand,UP Congress: Have written to a letter to DGP, why does the rule not apply to RSS Shakhas, why only Namaz not allowed in public places? This was an unnecessary order from UP administration. It is about rule of law
10:10 am: I&B Minister Rajyavardhan Singh Rathore on #TheAccidentalPrimeMinister trailer tweeted from BJP handle: Can't we extend our wishes for a film? Congress has been all for freedom, why is it questioning that freedom now?
10:01 am: Vadodara Police Commissioner Anupam Singh Gehlot: We have issued notification for New Year celebrations. CCTVs should be present at all venues, no drugs or alcohol should be served and such clothes should not be worn which have an adverse effect on children. 
9:52 am: Newly elected Bhutan PM Lotay Tshering meets PM Narendra Modi. This is Tshering's maiden foreign visit as Prime Minister
9:13 am: Raghubar Das led Jharkhand Government completes four years in office, a press conference to be held later today
8:00 am: Karnataka ACB teams are conducting raids at 17 locations corresponding to 5 Govt officials. Search is on at Bengaluru,Chintamani,Mysuru,Hunsur, Udupi, Davanagere, Chikkamagaluru, Mangaluru and Karwar
7:39 am: UP Government has ordered a probe by a Special Investigation Team after private secretaries of three UP ministers were caught in a sting allegedly asking for bribes, inside the secretariat building.The three officers have also been suspended.
7:11 am: Prashant Natt, an accused in Bulandshahr Violence case, was arrested yesterday
6:55 am: Delhi: Major pollutants PM 2.5 and PM 10 in 'Poor' category in Lodhi Road area, according to the Air Quality Index (AQI) data.
6:50 am: Union Home Minister Rajnath Singh on Triple Talaq Bill passed in Lok Sabha: This was essential and it has been passed. Congress had supported it last time, I can't understand why they walked out this time. I am sure this bill will be passed in the Rajya Sabha as well.
6:39 am: The General Body Meeting of Congress Parliamentary Party scheduled to be held on 2 January in the Central Hall of Parliament House will be presided by . UPA chairperson Sonia Gandhi.
6:22 am: 5 dead and 2 people injured including a fireman in the fire that broke out on 14th floor of Sargam Society in Chembur, Mumbai. 
6:13 am: 19 killed in Sudan in protests over price of bread in the country.
6:00 am: Telangana: 4 people injured after a cylinder blast in Tolichowki, Hyderabad today. Fire tenders were rushed to the spot, fire has been doused. Injured shifted to hospital.