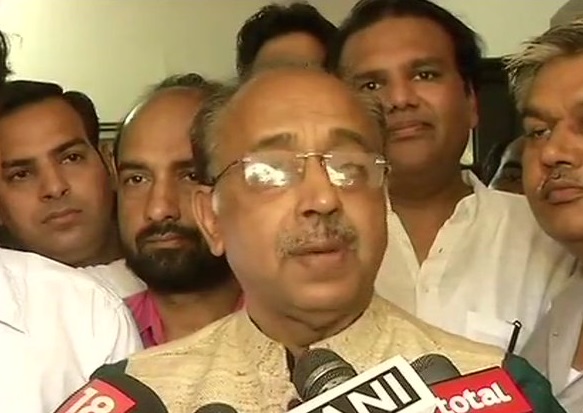 Union minister Vijay Goel has hinted that rebel Aam Aadmi Party (AAP) MLA Kapil Mishra may join the Bharatiya Janata Party (BJP).
"Doors are open for anyone who wants to work for the people. Now, it is for Kapil Mishra to decide if he wants to support BJP or not. We want all the good people to support the party, this is why we have started 'Sampark for Samarthan' initiative," Goel said, reported news agency ANI. 
Minister paid a visit to rebel AAP MLA and said the doors of the BJP were open for him.
Vijay Goel's visit was part of the BJP's nationwide campaign, "Sampark for Samarthan", before the 2019 Lok Sabha election.
Less than a year is left when the country will witness General elections. Dates are not finalised yet but most likely it will happen in April or May 2019 to constitute the seventeenth Lok Sabha. 
In the run-up to the coming General elections, many organisations have carried out opinion polls to gauge voting intentions in the county and all showed Prime Minister Narendra Modi led NDA winning which is good news for the Bharatiya Janata Party (BJP). 
Kapil Mishra is an MLA representing Karawal Nagar constituency in the Sixth Legislative Assembly of Delhi.
Mishra won the elections by a margin of 44431 votes and took his oath in Sanskrit. He was removed from the position of Water Resource Minister in the AAP government. Mishra has a history of conflict with Delhi Chief Minister Arvind Kejriwal.
YOU MAY ALSO LIKE TO READ
OPINION: PM Narendra Modi Vs the rest
Monday Talk: 'CM Yogi Adityanath government successfully checked menace of cheating mafia in UP Board exams', says Mahendra Kumar, Dy Director of Education